Good in shape and safe:
Intelligent technology and equipment, designed to optimize and anxious to please.
Potable and Poolwater Treatment | DINOTEC
The technology makes the difference!
Dinotec GmbH is manufacturer of water technology and swimming pool technology. A particular focus is on the supply of intelligent and cost-saving system solutions.
The extensive product range covers the entire process of water treatment and pool maintenance up to the complete pool project.
With its innovative control and electrolysis systems, the company has a leading market position.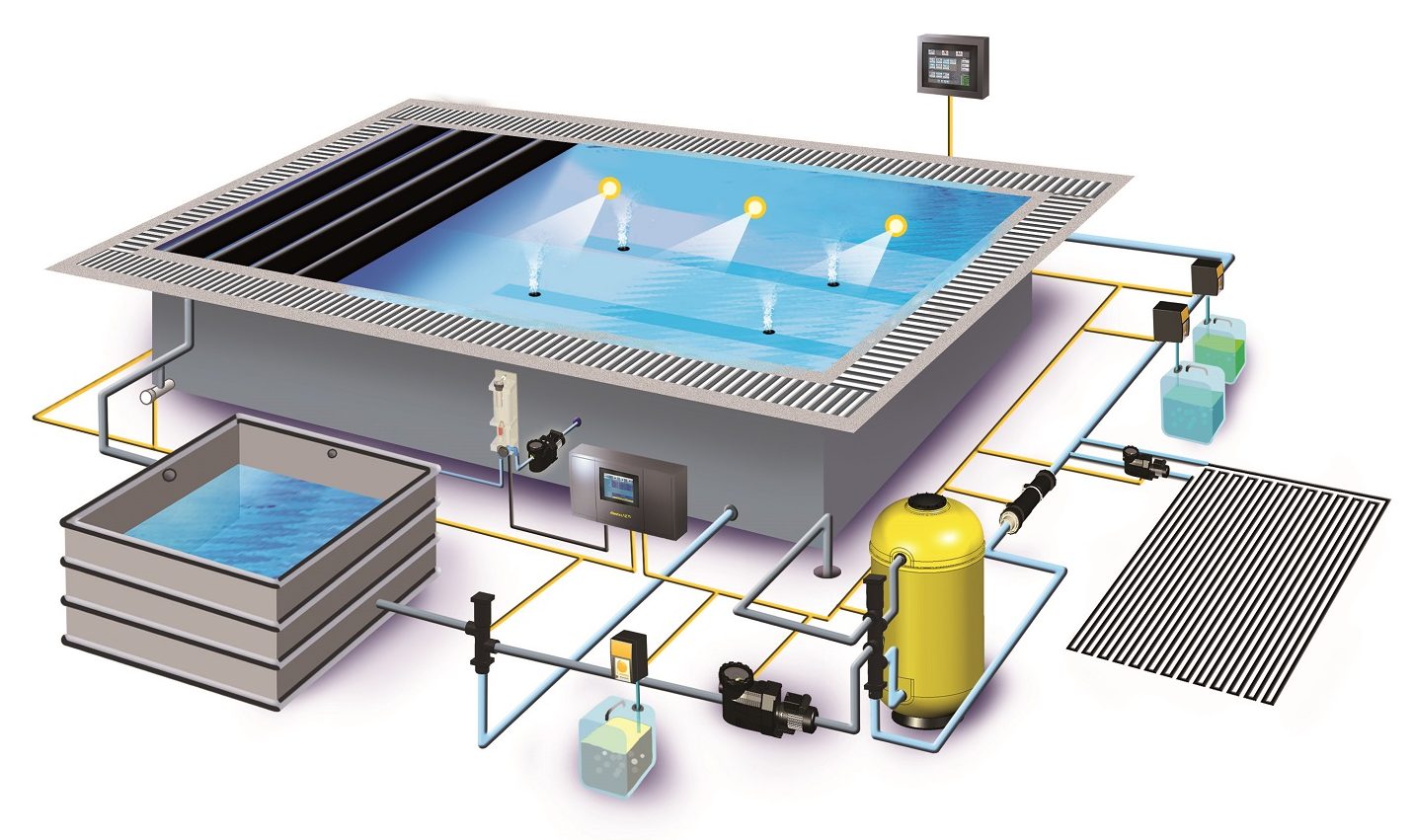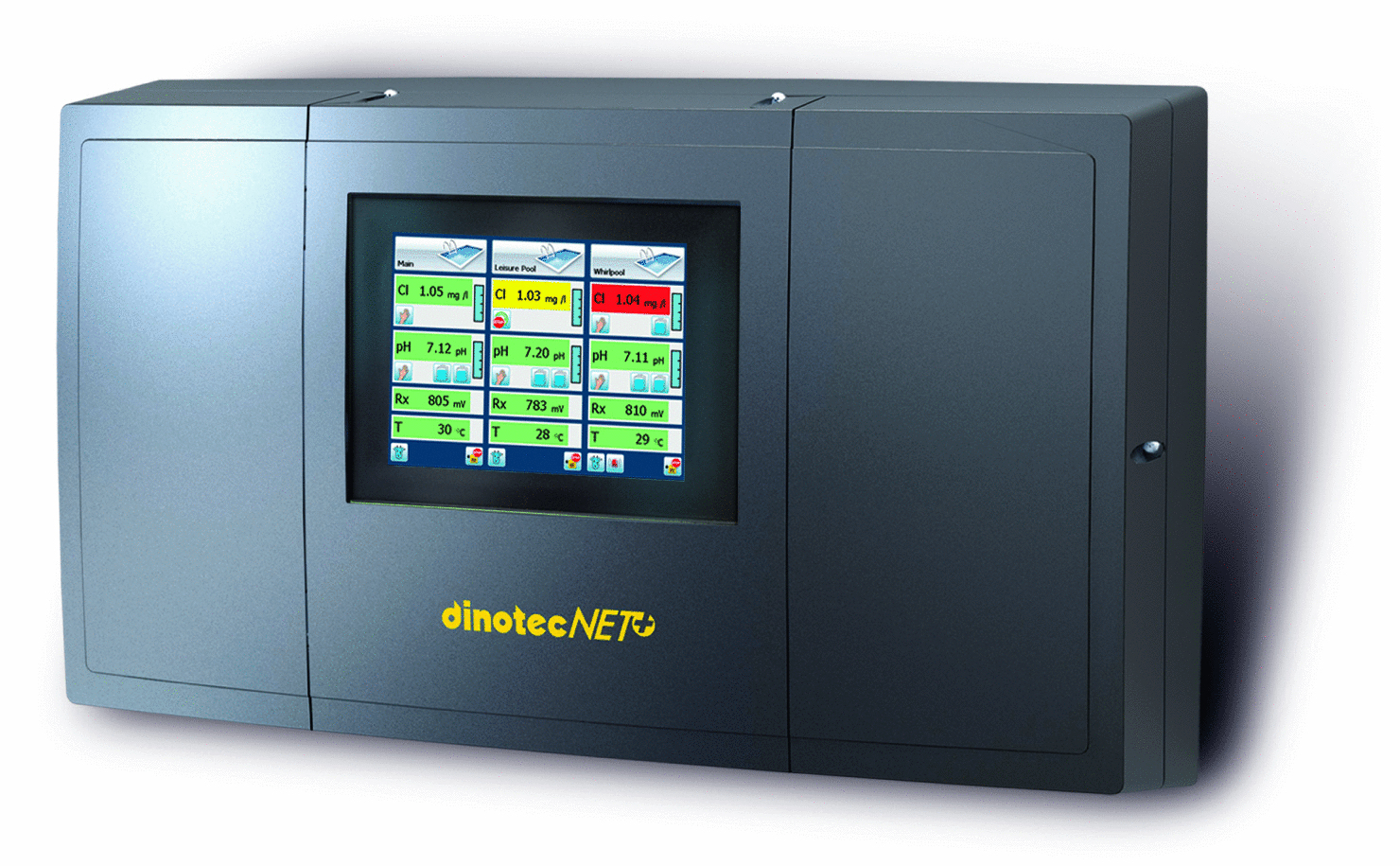 State of the art control technology
The development and manufacture of control systems with associated measuring and dosing systems is one of the core competences of the German company. With its dinotecNET + technology, the company has flexible control and management system in the market.
The bus technology-based system is characterized by a variety of functions, high flexibility and individuality. This "Superhirn" manages and supervises the complete water treatment including peripherals.
Make fresh disinfectant from salt, water and electricity
The dinotec electrolysis systems set standards in the market. The production capacity ranges from 30 g/chlorine /h up to 20,000 g/chlorine/h.
Due to its many advantages (ecological, efficient, safe, small space requirement for the "production raw material" salt etc.) electrolysis technology is currently booming. Together with the parent company Chemoform AG, dinotec fulfills all relevant requirements of the new biocide regulation. In addition to the above-mentioned technologies, we provide the complete range of swimming pool technology: from water care products to filtration technology, alternative disinfection systems (UV, ozone, bromine), cleaning robots and swimming pools.
SKID UNITS | KARBERG & SCHMITZ
Advantages of Skid-Based Equipment
Our skid units are designed to accomodate an entire process. It can come in a single piece or a series of units that will be connected together to build one unit.
Skids can be something as simple as a tanks including pump, ph dosing unit, a hydrophore combining several pumps or a more complicated pool water treatment system including heating elements.
The units can be found all over the vessel hidden in technical rooms or the engine room. The units are used for filtration, temperature control, circulation and mainting water qualities.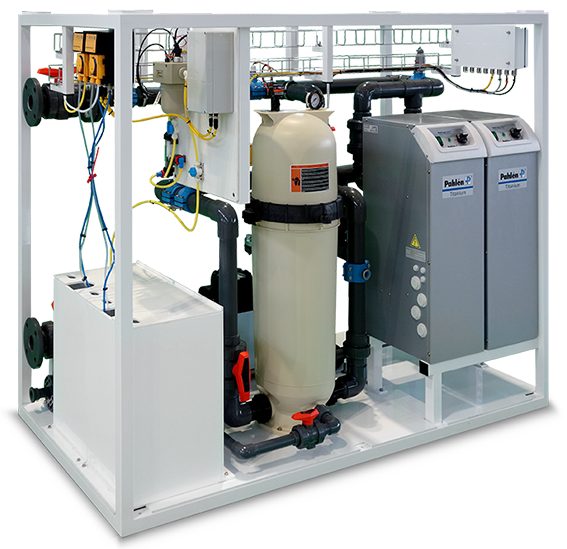 Pool Water Treatment Skid
Space Optimization
A modular system skid is making the most out of existing space. If you need to fit a process into a limited area, a skid unit can more than likely help you. While assembly of the skid it can be accessed from all sides, so workers can always use the optimum way.
Quality control and perfect conditions while building process
The manufacturer will make the skids off-site. This means all attention will be paid to the detail of the build at one time. The modular system skids typically involves piping, welding and other fabrication methods. Our skilled sub-contractors can complete all of that in clean environment under perfect work conditions. You can trust our specialized manufacturers to deliver reliable and stated of the art equipment.
Easy Installation
Essentially, the skids will save you and your team from having to perform several detail-oriented installation tasks. Normally your construction team has to attach dozens of pipes, components, cables, nuts and bolts. You will have to plan and budget all detailed completing work. Skid come fully built and can be fit with minimal effort and assembly. Plug and Play. You will save hours, weeks or even months.
Testing
Now doubt, to install new process systems or equipment, you must test for a high level of functionality before you can resume operational practices or hand over the equipment to the end users. Skid units come pressure tested and even if possible tested on functionality according to pre-defined standards. 
Skid units are designed to make your life as easy as possible.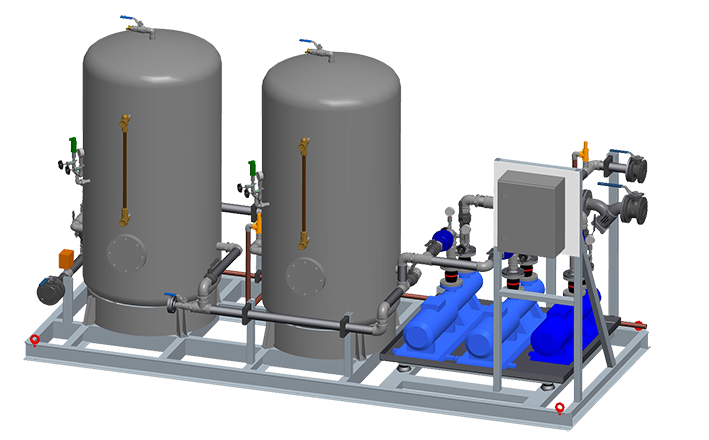 Producer of Reverse Osmosis Watermakers
Watermakers with production Capacities from 1m³ / day up to 250 m³/day as single units or Duplex units. The watermakers are reliable and easy to maintain. Idromar watermakers are some of the most widely used desalination options throughout all of Europe, and have been in production for over 35 years. These kits are the first choice of shipbuilders around the world.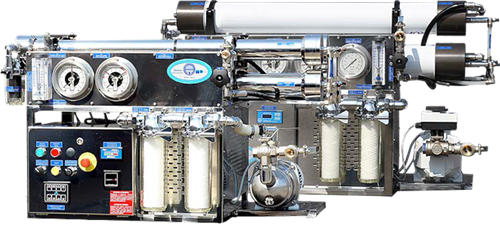 Why to buy an IDROMAR RO Plant?
The Reverse Osmosis units are built to last. They are constructed entirely in 316 Stainless Steel, and possess a hassle-free electro-mechanical operation. Low pressure piping is made in PVC but can also be made in stainless steel on request. There are a lot of standard units available but customization is our daily business.
User Friendly
With easy to understand interface, everything on the unit can be controlled with just a few buttons. Proven pressure gauges and automatic valve switches provide worry-free operation.
Low Maintenance
The robustness and the reliability of the unit and its components lead to a low maintenance investment. Automatic flushing option for the membranes with fresh water in combination with selected prefiltration components prolongs the lifetime of the membranes.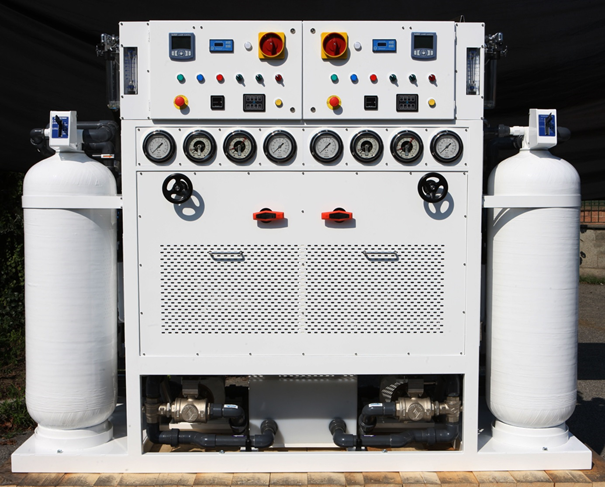 Related Water Treatment equipment
Potable Water Treatment Plants, consisting out of Fine Filtration, Active Charcoal Filtration, pH-adjustment, Silver Ion Sterilization and many other options.
Watermakers for River water
Turning River water into Freshwater is a challenge
Rivers tend to carry not only a variety of organisms but also a substantial amount of sand, mud and biomass – dead and alive – and that on normal days. The situation often gets worse during dry seasons or the opposite when heavy flooding occurrs and the fields along the banks are literally flushed into the rivers.
In order to cope with the high amount of sediments not to enter the reverse osmosis membrane we pay some extra attention to the pre-filtration and filtration of the unit. By having a mix of manual and fully automatic filtration system we developed the optimum mix between investment costs and operational hours of the membranes not to have them clocked or blocked but still affordable.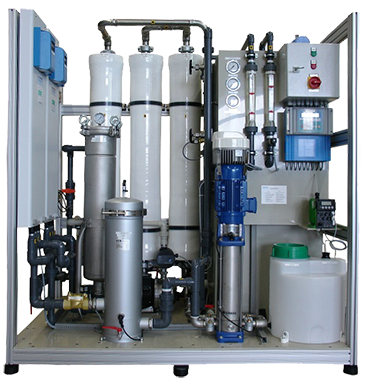 Auxiliary systems
Besids the water maker we supply most components along the water line servicing the vessel, such as hardening filter, chlorination, UV sterilization, silver ionization, charcoal filter, water softener, hydrophore unit with or without buffer tank or frequency controlled.
After Sales
With our partners we provide the necessary service and maintenance to keep your water makers running whenever you need them.
Either we go on board when your crew needs assistance or we setup a pro-active program to prevent any unplanned rapid actions.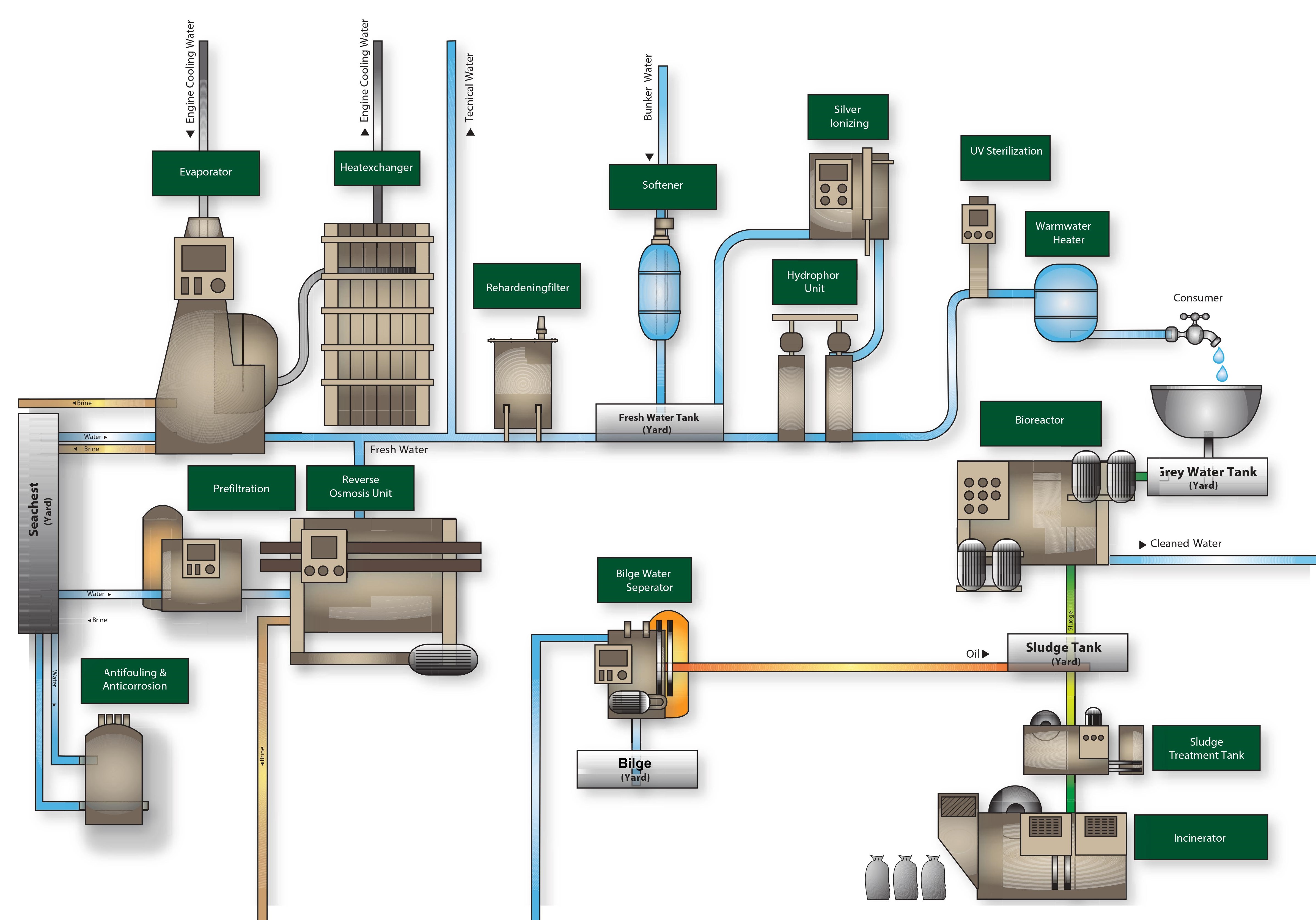 Infinitely adjustable lifting floor
The height of the pool floor can be the Individually adapted to all needs; whether from diving and swimming, aqua fitness, or safe splashing around of the kids until you have a completely closed surface against bath accident. Or you use the newly gained space for lounging, playing or dancing (party).
Our used standards are 100% safe in combination with style. To limit designers as less as possible in realizing your dreams we reduced the space required for the drive technology as much as possible without any compromise in durability.
Key features:
Self-locking system. No locking mechanism in the side walls which could result in a safety issue (e.g. avoid of any potential stuck of children's fingers)
Control system of your choice interfacing the vessel automation
Robust mechanical system (not a floating floor, not connected with cables and pulleys)
No wires visible on the pool walls
All component in stainless steel 316L or higher grades
All bolds and nuts in SS A4 or higher grades
No welding nor sparks on site
High precision laser cut structure assembled onsite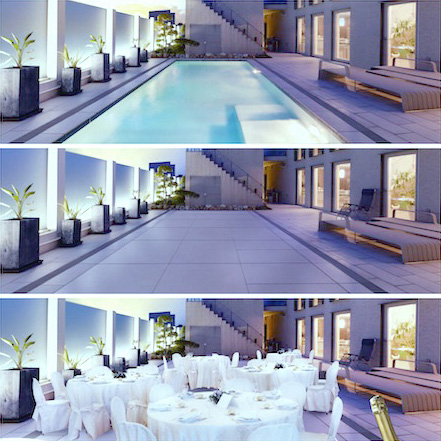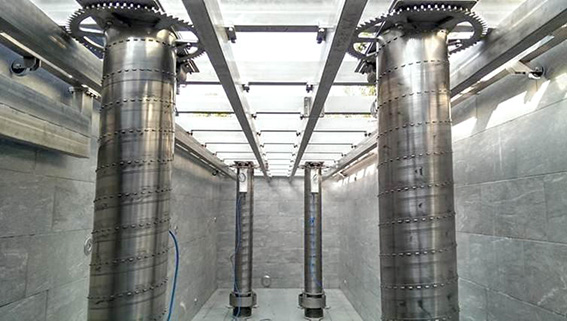 Factory Test of a moveable floor for Mega Yacht
Yacht Outdoor Cooling Lange
Not just a product, it is a concept
Lange develops and produces Yacht Outdoor Cooling solutions. The systems can also be used to create scenographic fog effects in connection with LED lights or with a mixture unit for fragrances or a biological anti-insect repellent.
The problem
When anchoring in bays during summer we realized that lots of decks seem to be abandoned during midday hours because of hot temperatures. After testing of systems used in the industry or in restaurants they found out that these system and components are not suitable for use on Yachts, mainly because of lack of cooling, but also because of hygienic problems, like germs or legionella bacteria, corrosion or noisy or dripping nozzles.
The solution
Lange has developed a new system, especially for Yachts, Mega Yachts, Cruise and River Cruise Vessels.
Advantages in a nutshell
all Lange systems are handmade in Germany, state of the art technology
enjoy your yacht even in hot and humid conditions
fresh cold air without getting wet
works as outdoor air cooling or as surface cooling
interval or permanent operation modes
in interval operation no drain water nor droplets from nozzles due to pressure reducer
single nozzle system or nozzle bars available in different materials, designs and dimensions
no residuals on surfaces nearby the nozzle, due to special water- filter system
dosing pump for fragrances, additives or biological anti-insect repellent available
maximum cooling, minimum water and power consumption
regulation parameters: time, humidity, water flow, temperature
controlled by I-phone, remote control or sensors
complex solutions for different decks with LED lights
CE certified system, marine certificates on request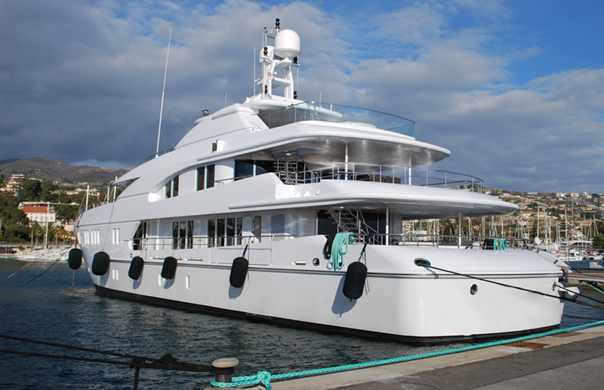 Installation Areas:
Sundeck, Fly Bridge, Sun Shade, Sun Lounger, Railing, Gangway, Pool, Jacuzzi, Swimming Platform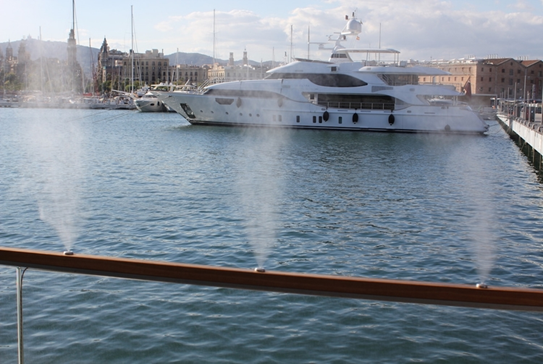 … or any other place you like …
System description:
Water from the fresh water system is filtered in a special filter unit or in a reverse osmosis system before entering a high pressure pump with an integrated UV-water treatment unit. The pump achieves a pressure of up to 1600 psi. Flexible HP-polyamide tubes, multi ply tubes or stainless steel tubes are connecting the pump with the fogging jet nozzles. They can be installed as single nozzles in any position or can be integrated in a console or bar as a set of nozzles. The other possibility is to use a removable system with fast connectors. When the water is leaving the nozzles it will be atomized into Micro-droplets, forming a light fog which immediately evaporates. Due to adiabatic cooling effect the ambient air temperature can be reduced by up to 10° C. The cool and heavier air will descend. Persons, objects or surfaces will not get wet as the water evaporates immediately. When the system is used for surface cooling there will be no limestone or other residuals on the surfaces or windows due to the very effective water treatment. When the system depressurizes the remaining water is added to the circuit and treated again before entering the pump.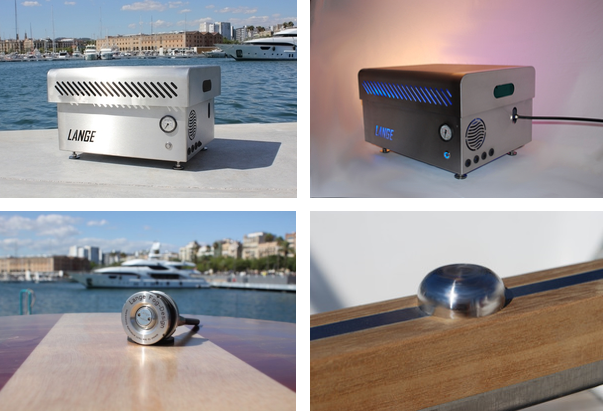 Emergency Gensets | Nordhavn
An Expert on Diesel engines, Gensets
and Propulsion Systems
Nordhavn products are based on well-known brands and characterised by a consistently high quality. They always keep up with the latest, technological advances.
At Nordhavn, they have one of the largest, most recognized test centers in the country. Approved by all recognized classification societies to perform classification and certification. We are compliant with all current emission regulations and are ISO 9001 certified.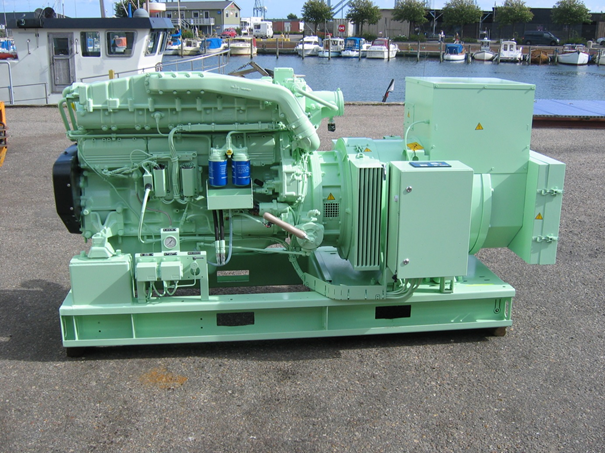 Range of production is from small gensets …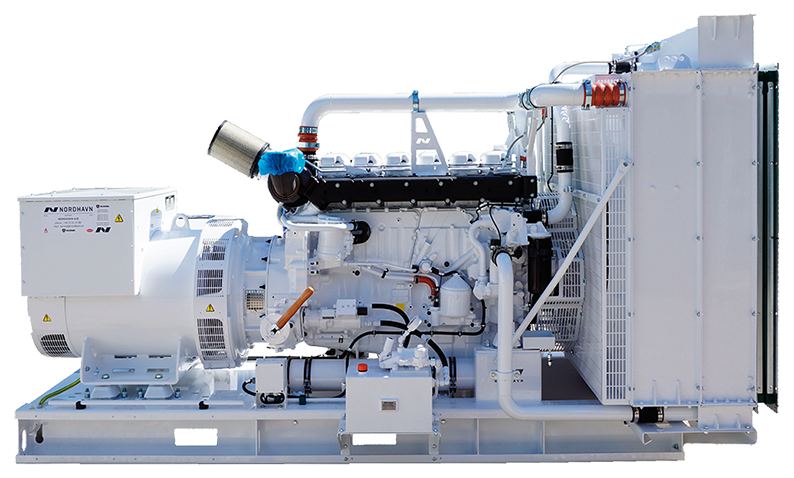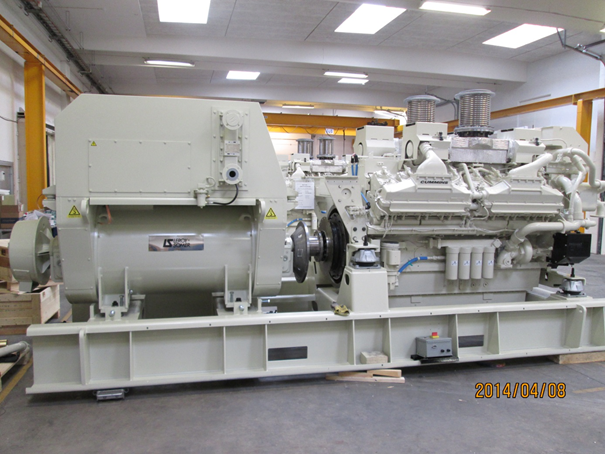 Service – Round the clock, round the world
Nordhavn's Service Department is a well educated and very competent team, always ready to respond to calls from locations around the world. Whether the job is at sea or on land and the subject a generator, trans¬mission or engine, we are efficient, service minded and have short response time. We can handle practically any service or maintenance job and are at our customers' service round the clock – known for solving the problem every time.
Service Hotline
The service hotline is open 24/7 every day of the year. A competent employee with extensive technical insight is ready to diagnose your problem and solve it as soon as possible at a minimum of costs.
Efficient Support
When necessary, a technician is called to your location and at the same time, an order for any spare part needed is dispatched. This ensures the fastest, most efficient support in the market and at the same time avoiding unnecessary costs for multiple visits and downtime.
Karberg & Schmitz and its partners are teaming up to deliver complete engineering solutions all around water production, treatment, water disposals or enjoyable fun features with water.
Beginning at an early start of the project phase, we match the right products and its makers to meet the end users demands the best. On a round table the optimum solutions are worked out, planned, engneered and executed.
Even we might combine several makers nobody involved shall ever end up caught in between two or more chairs, but always know whom to contact and know that K&S is overlooking and co-ordination all interface at all times.
We are always there!