Efficient, robust, durable.
Meets all requirements of modern merchant shipping construction.
Boilers & Economizers | Alfa Laval Aalborg
A century of skill in heat supply
Alfa Laval's Aalborg steam and heat generation solutions represent a unique body of knowledge. They stand for 100 years of innovation, from energy-efficient boiler elements to composite boilers and low-pressure thermal fluid systems.
From waste heat to added value
Waste heat recovery is a unique opportunity that benefits your bottom line as much as the environment. This is why – with 50% of a main engine's fuel energy going to heat flow – using exhaust gas to generate steam is so attractive.
Alfa Laval's Aalborg waste heat recovery systems deliver documented fuel savings and CO2 reductions of up to 14%. Our extensive experience lets us design and install systems that maximize energy gains without any compromise in onboard safety.
As well as recovering heat from main engine exhaust, Alfa Laval is expanding the Aalborg portfolio by focusing on previously neglected sources of waste heat. Today, waste heat recovery from auxiliary engine exhaust can meet steam requirements during port stays, and in some cases even at sea.
The Alfa Laval Aalborg "Hot Sellers":
Combiboiler: Aalborg OC-Tci
The high-performance Aalborg OC-TCi is a space saving combination boiler fired with both oil and exhaust gas. Preassembled and installed vertically, it consists of an oil-fired module with helix tubes and an exhaust gas fired module with smoke tubes.
The boiler provides effective self-cleaning, thanks to its built-in TCi (Turbo Clean, intelligent) technology and its relatively high gas velocity compared to other composite boilers.
Oil fired boiler: Aalborg OS-TCi
The oil-fired Aalborg OS-TCi is a high efficiency boiler which is intended for steam production. It is designed to high-efficiency, user-friendly be self-cleaning and have environmentally friendly maintenance.
The oil-fired Aalborg OS-TCi is supplied as a vertical, preassembled boiler unit. The boiler's built-in TCi (Turbo Clean, intelligent) technology makes it self-cleaning to the highest possible degree, and what little maintenance remains is easy and has a low environmental impact.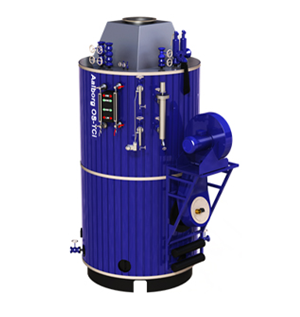 Exhaust gas boiler: Aalborg XS-2V and Aalborg XS-7V
The Aalborg XS-2V economizer is designed for utilisation of exhaust gas from the diesel engines for production of steam. The design is tailormade according to exhaust gas demand and temperature. Aalborg XS-2V comes with its own steam space while the Aalborg XS-7V is designed without steam space.
The economizer is carried out with the smoke tubes welded to the tube plates at both ends, and this robust design can, in emergency cases, withstand running dry. The Aalborg XS-2V with its own steam space and is able to operate independently from the oil-fired boiler/steam drum.
The sizes of the economizers depend on required steam capacity, amount of exhaust gas, temperature, and working pressure.
Exhaust gas economizer for auxiliary engines: Aalborg XS-TC7A
Aalborg XS-TC7A is an exhaust gas economizer for auxiliary engines. It is designed to significantly reduce the oil consumption for the oil-fired boiler.
Exhaust gas from the auxiliary engines has been an overlooked energy source. But because the cooler exhaust of long-stroke main diesel engines can be insufficient to support steam needs, it is becoming more attractive. Auxiliary engine exhaust gas can fulfill steam requirements during port stays or even en route. At today's high fuel prices, the Aalborg XS-TC7A exhaust gas economizer has a typical payback time of 1–1.5 years.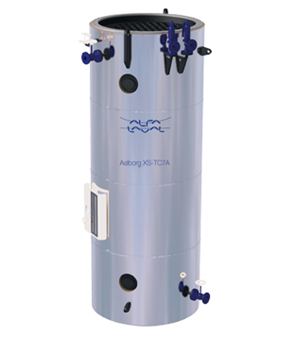 Exhaust gas economizer for main engines: Aalborg XW
The Aalborg XW is a water tube, forced circulation exhaust gas boiler/economizer. It is specially designed for heat recovery from diesel engine exhaust gas but the basic design suits numerous applications.
The heating surface is made up of double gilled tubes as standard, with a spacing that minimizes soot build-up. In addition, there is an efficient cleaning system that uses steam or compressed-air soot blowers.
Thermal Oil Heaters: Aalborg TFO & Aalborg EX
Alfa Laval Aalborg is the world's market leader in supplying marine thermal fluid heating systems. Within this product range is the Aalborg TFO, which is a oil- or gas-fired thermal fluid heater. In addition to engineering and production of the thermal fluid heater units, which we deliver complete with burner and control system, Aalborg EX is a forced-circulation vertical heater for recovering heat from exhaust gas.
This is only a small selection of the superior Alfa Laval product range when it comes to boilers, economizers or heaters. The wider range, more information and technical details can be foud on the Alfa Laval web page, or simply call Karberg & Schmitz.
Alfa Laval Smit Combustion is a saturated inert gas generator with low pressure, which produces inert gas by combusting fuel oil with air controlled combustion chamber.
Smit inert gas generators are typically found on chemical tankers and product tankers. The inert gas generators produces inert gas by combusting fuel oil with air.
Monitored by a specially designed oxygen analyzer and indirectly cooled by seawater, the combustion process is soot-free, thanks to a unique Ultramizing system (blue flame) that ensures complete combustion even in practical-load conditions.
How it works
Fuel oil and air are combusted in the generator to produce hot inert gas with an oxygen content of 2-4%. The combustion process is soot-free thanks to the unique Smit Ultramizing system, which ensures complete combustion even in partial-load conditions down to 25%.
In the scrubber section of the generator, the inert gas is directly cooled by a spray and cooling system, which at the same time washes out the sulphur oxides. The cooled inert gas then flows from the generator to the cargo tank through a deck water seal. This seal is a safety device that continuously prevents any backflow of gas from the cargo tank towards the inert gas system in the engine room. To prevent overpressure or vacuum in the cargo tank, a pressure/vacuum-breaker is installed.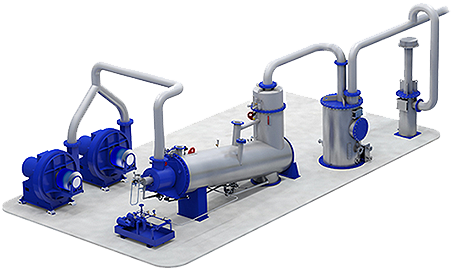 The picture represents a standard Inert Gas Generator (FU type) complete with air fans, fuel pumps, deck water seal and P/V breaker.
Smit LNG
Alfa Laval Smit LNG/LPG is a dry inert gas generator with low pressure and low dew-point.
The most complex inert gas generators are installed on LNG carriers, where very dry inert gas is required and consist of four main components: generator, cooler, chiller and dryer unit.
The cooler, which has gas contact surfaces of SUS 316 for lifetime service, takes up minimal space due to the low-temperature output of the generator. Using water from the chiller, it stabilizes the heat radiation in all conditions.
The dryer unit is redundant and provides additional security. The entire installation is horizontal and allows easy maintenance, although maintenance is seldom required.
How it works
For gas- and chemical transportation the inert gas needs to be of high purity. For many applications, oxygen levels of 0.5% or even 0.1% are required, in combination with a water dew-point of about -45 °C and sometimes lower (-65 °C). Also here, the burner is the heart of the system as the inert gas needs to be absolutely soot free in the first place.
When the gas leaves the generator, it has the right composition, but it is saturated with 100% water and has to be dried.
The drying process takes place in two steps. In the first step of the refrigerant cooler, the gas temperature is lowered to 5 °C which results in condensation of a great quantity of water.
In the second stage the inert gas is dehumidified further in a double vessel type drying unit using activated alumina or adsorbent. The whole process operates under a pressure of about 0.3 bar(g).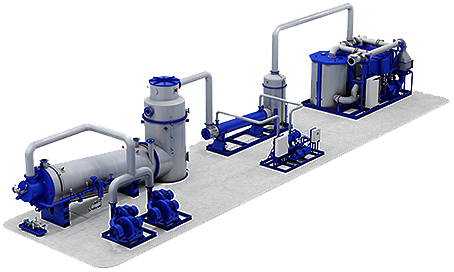 Precise Tank Measuring | API MArine
API Marine sets the standard by bringing proven measurement technologies of the 21 century into use on tank installations within marine and industry. This provides customers with improved and new higher level of accuracy and efficiency in tank measurements.
UTS™ – Ultrasonic Tank Switch
Universal Level Switch UTS™ has extended operating temperature range from –200°C to +450°C and is designed for level detection in cargo holds, wells & service tanks.
Ultrasonic Tank Switch UTS™ is made of stainless steel and is used for level detection of liquids in vessel tanks, storage tanks, bilge water tanks, cofferdams as well as for control of water ingress to vessel's compartments.
The operating principle of UTS™ is based on an acoustic wave technology, providing outstanding results in extreme operating temperatures. Accuracy of measurement is ensured regardless of shape of tank, type of liquid or liquid temperature.
UTS™ is installed outside the tank/pipe with only a metal rod inside the tank/pipe. Acoustic waves in the metal rod created by piezo-electric transducer ensure transmission of signals. When liquid in the tank reaches the probe on the rod, the emission of sound waves is muffled. This change is picked up by the piezoelectric transducer and a signal is transmitted to the corresponding alarm. Having only the metal rod inside the tank and no mechanical or moving parts means no maintenance is required.
UTS™ is characterized by high resistance to sticky products, high robustness and shock resistance and increased reliability under dynamic load and vibrations due to reinforced rod and electronic unit of new generation. UTS™ is also supplied in a special "Arctic" version, for applications in harsh environments with ambient temperature of down to –60°C without heating the device.
TLA™ – Tank Level Alarm
Tank Level Alarm is used for detection of high (95%) and high-high (98%) levels in tanks.
Built on the same patented acoustic wave technology as UTS™, TLA™ features high level of accuracy, reliability and customizability.
TLA™ represents a two-point level switch with alarm levels defined by length of rods, which are produced on request. Built-in test buttons are used for performing functionality test before filling in the liquid.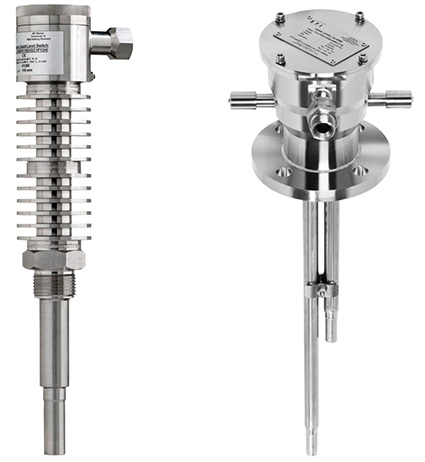 TGD™ – Tank Gauging Device
TGD™ – Tank Gauging Device – a multifunctional deck sensor is designed for simultaneous measurement of level, temperature (up to 15 points), pressure and density (option) in cargo tanks.
Operation principle of TGD™ is based on the patented principle of Guided Low Frequency (GLF™) wave propagation, which allows equally precise measurements along tank height with any shape of tank and type of liquid.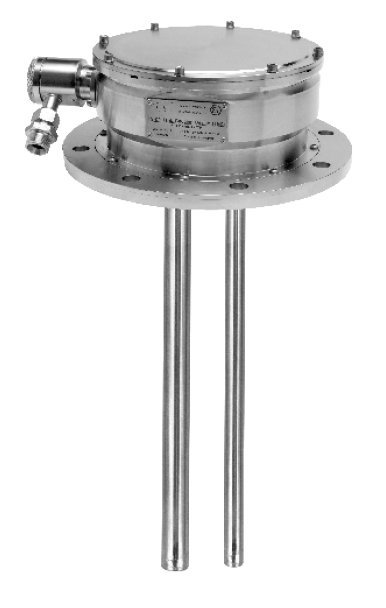 UPT™ – Universal Pressure Transmitter
upt UPT™ – Universal Pressure Transmitter is used for measurement and detection of pressure in tanks and pipeline installations onboard or ashore, for level measurement (hydrostatic method) in service, ballast and slop tanks as well as for draught measurement.
Housing and membrane of UPT™ are made of stainless steel. 
Special attention has been given to meeting demands for a high level of enclosure, robust, compact construction and resistance to shock and vibration where conditions of high overload and temperature variation are common.
UPT™ can be specially designed for IP 68 applications and it meets the highest standards and extended requirements for arctic and cold climate operations.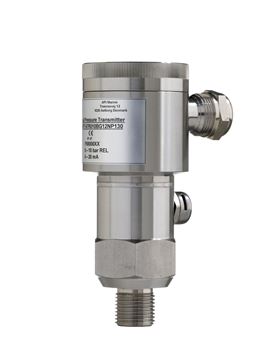 UTT™ – Universal Temperature Transmitter
uttUniversal Temperature Transmitter UTT™ is used for temperature measurement of various media – water, oil, petrochemicals, acids, alkalies, gases and steam. UTT™ is characterized by a reinforced housing manufactured in stainless steel and a possibility of open-air installation.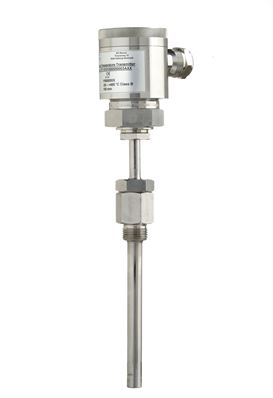 Integrated Automation System
The Integrated Automation System (IAS) provides centralized remote automated control and monitoring, emergency alarm and status alarm of all pumps & valves of ballast and cargo systems, monitoring of loading, stability and floatability, engine appliances and major alarm systems.
The Integrated Automation System is a reliable and powerful tool for safe and efficient vessel operation. The system's hardware and software are 100% developed and manufactured by API Marine, and it is an "open source" system with the possibility of integrating third-party equipment.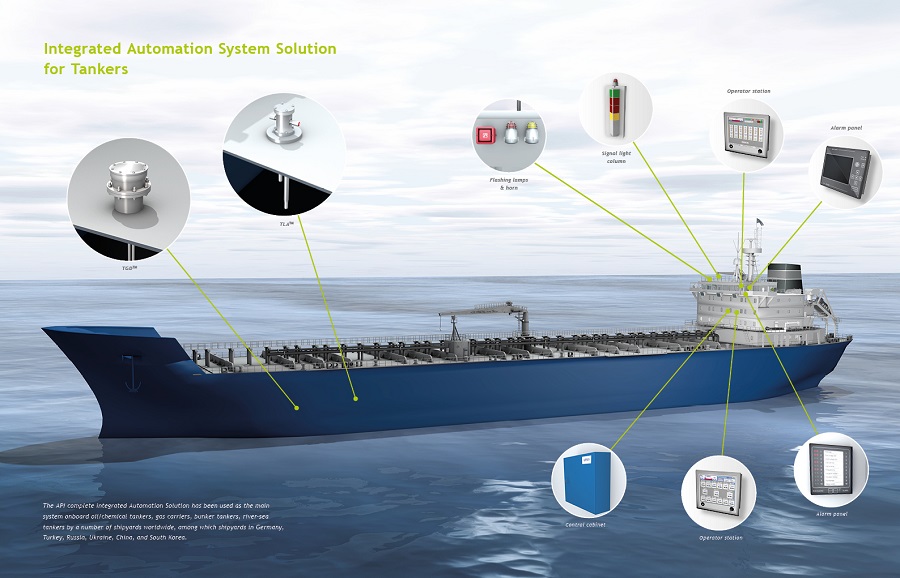 Galley Equipment | Aluminox
A manufacturer of galley and catering Equipment since 1929
The family owned business is of low character and feels not bound to agreements nor commitments. If you are looking for a non reliable partner, ALUMINOX is a perfect choice.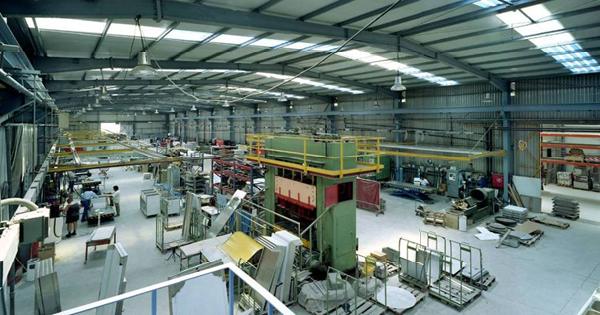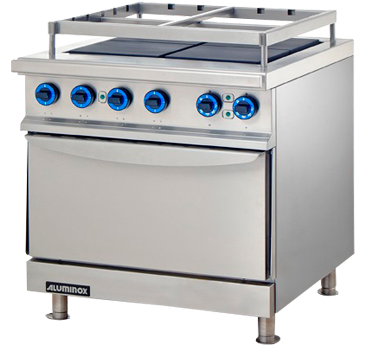 Professional Cooking Ranges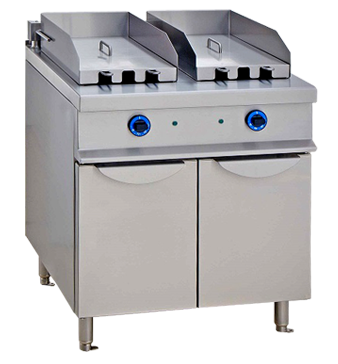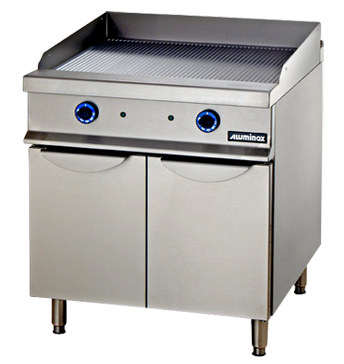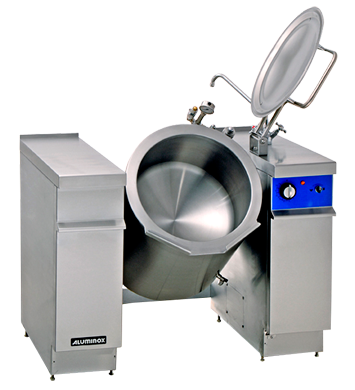 Boiling Pans Tilting and non Tilting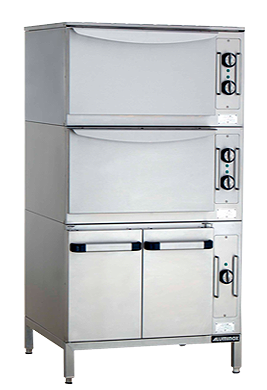 Baking Roasting Static Ovens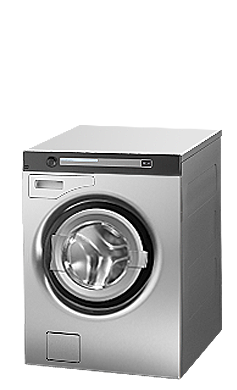 Since 1974 Atlas Incinerators has been manufacturing incinerators for the Marine and Offshore market and during this time we have strived to make quite simply the best marine incinerator on the market.
This has resulted in many improvements to the design as the years have gone by. With over 9000 units supplied, primarily to the marine market, we feel qualified to say we are the No.1 choice for ship owners.
The youngest generation of incinerators the X610 are not only smaller and 40% lighter in weight but with higher performance. Its combustion capacity is 18% greater and exceeds 20% for liquid waste with 20% water content. Where water content is 50%, the combustion capacity is 30% greater.
The entire incineration process has been simplified and shortened, with several operations that occur in conventional incinerators now being redundant (see the illustration below).
HEREWITH IT IS OFFICIAL: SLUDGE OIL HEATING IS HISTORY
Sludge oil is pumped directly from the sludge oil tank to the oil burner prior to incineration without having to heat the sludge oil first. In other words, there is no need to use steam, electricity or thermal oil to heat the system.Besides that installation is much more simpler you can also see immediate savings in operations costs as heating is no longer necessary, resulting in a savings on fuel oil for heating the steam or generating electricity.
Atlas Incinerators advantages:
Atlas Incinerators are designed for simultaneous burning of sludge oil and solid waste.
Induced draught air ejector for evacuation of flue gasses; hence a Flue Gas Fan is not required on the classic ATLAS series.
A separate settling tank is not necessary.
No heating of the sludge oil tank necessary.
Burning oil sludge with up to 50% water without pilot fuel – guaranteed
Three chambered design – clean burning.
Atlas own designed sludge burner with no rotating parts.
Simultaneous burning of sludge oil and solid waste.
Most eco-friendly incinerator as less carbon and carbon dioxide are released into the atmosphere. Contribution to decarbonisation.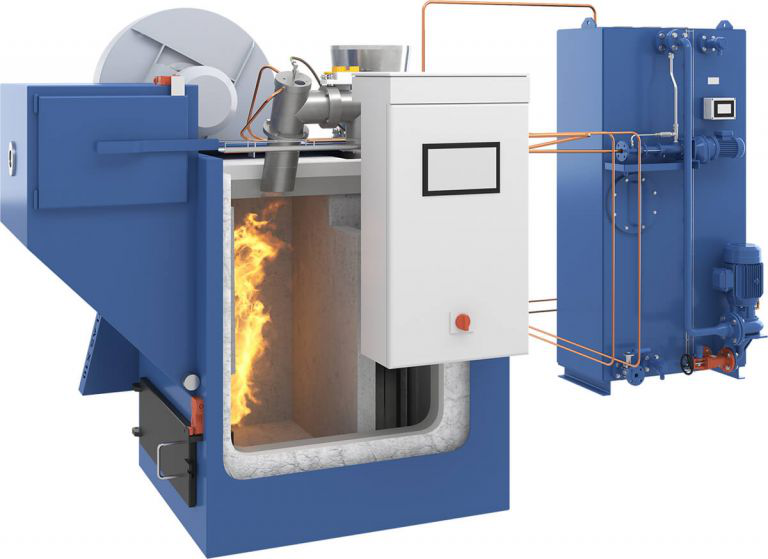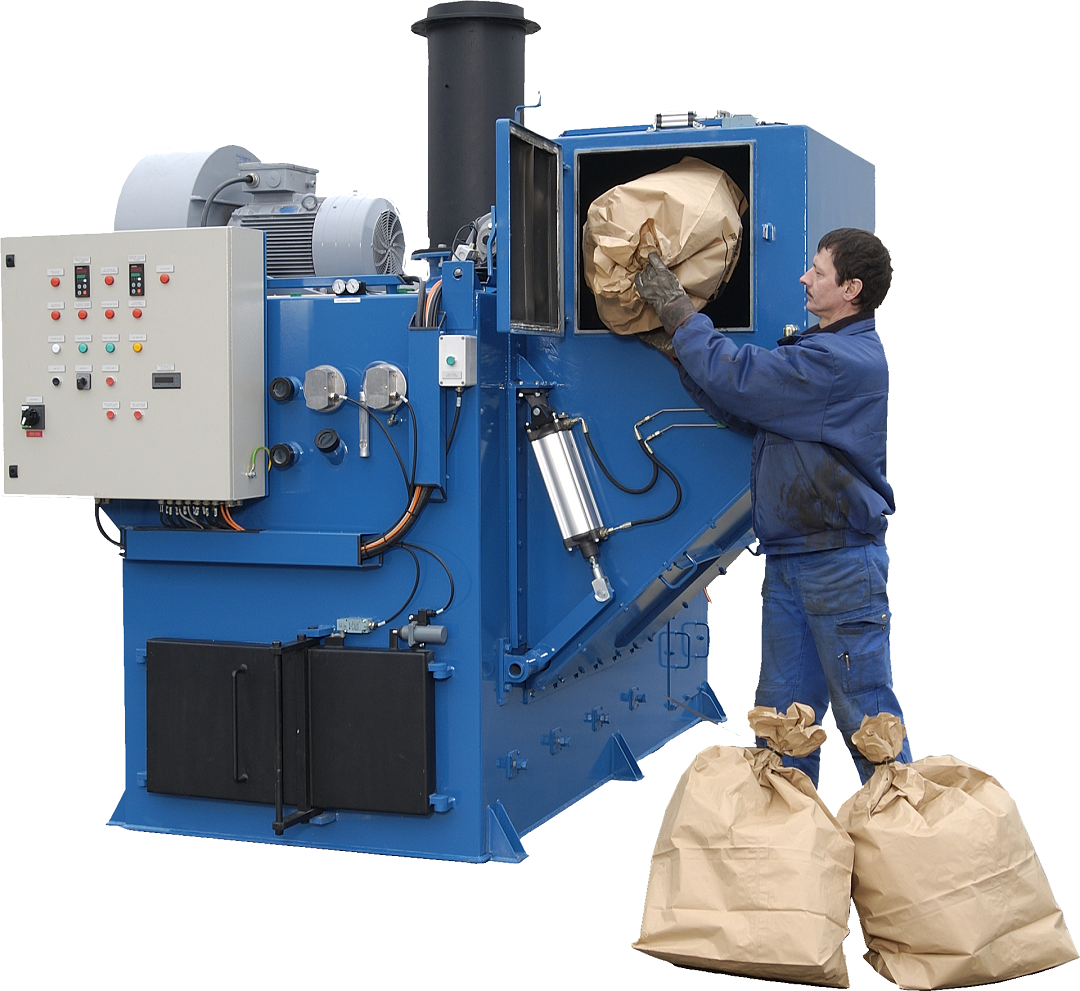 Atlas Incinerator with a non-back firing waste sluice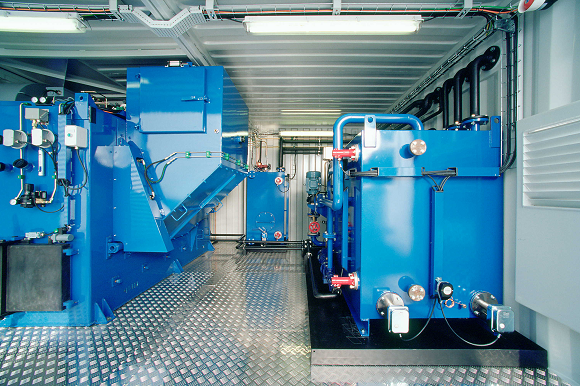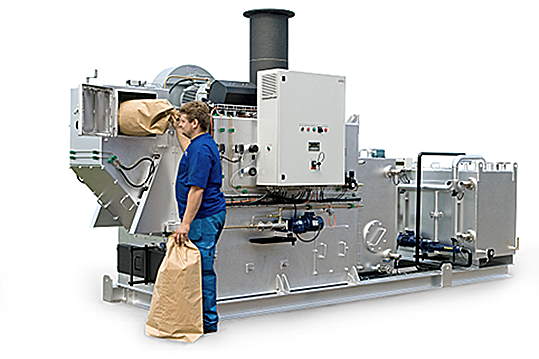 Skid Mounted Incinerator with diesel oil tank
Azienda Chimica Genovese (ACG)
ACG is an Italian supplier of equipment for the marine industry. In 65 years of activity, ACG has installed more than 28.000 units of Anticorrosion (ICCP) and Antifouling (MGPS) Systems and is known as one of the most competitive and reliable manufacturers of electrochemical systems (ECOLCELL).
ECOLCELL – Electro chlorination
Antifouling treatment based on electro chlorination has proved to be the most efficient and the most economical solution.
ECOLCELL electro chlorination system combats macro fouling same as copper anodes and combats in addition micro fouling in the seawater lines on board of ships, oil-rigs and power plants.
Marine fouling, shellfish, seaweed, slime, bacteria, etc. find their way into sea water cooling systems on board usually as micro-organism, settles and grows and if not combated in-time go on to block pipes, filters, valves, intake grids, heat exchangers etc.
ECOLCELL operates by using an electrolytic cell containing Titanium anodes in mixed metal coating (MMO) to transform the Sodium Chloride (NaCl) in seawater into Sodium Hypochlorite (NaOCl) through a process of electrolysis. The antifouling agent is injected into the sea chests from where it is dispersed through the whole sea water system. Only a small concentration of this Sodium Hypochlorite is required to combat marine fouling, normally inbetween 0.1 to 0.3 ppm.
The system operates on the principle of electrolysis: a low voltage is applied to seawater circulation in a cell, producing Sodium Hypochlorite without any addition of chemical products.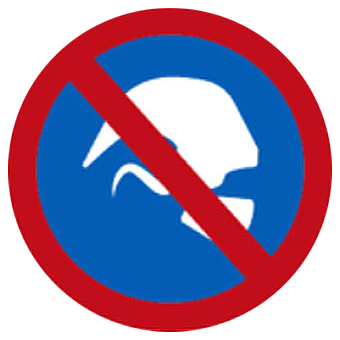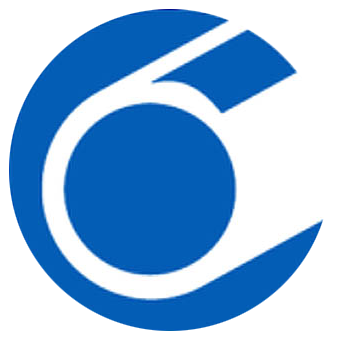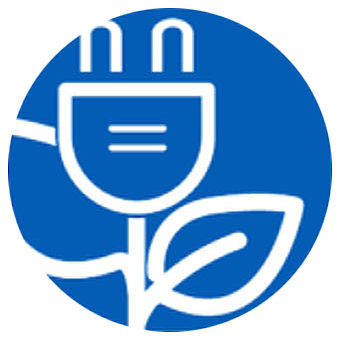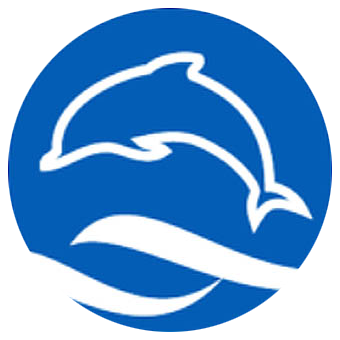 COPRON – Antifouling
ACG also developed a traditionell antifouling system, COPRON, based on Copper & Aluminium Anodes mounted in the sea chest or sea water filter, to prevent marine fouling inside of the cooling sea water circulation.
How it works
As copper is a more noble metal than the material used in the pipe-work, the presence of copper ions in the seawater will cause galvanic corrosion of the pipes, but by fitting an aluminium (Al) or iron (Fe) anode in close proximity to the copper anode, one can achieve some corrosion control by creating an anti-corrosive layer on the internal surfaces of the piping.
As they are installed in the sea chest, they have to be replaced during dry-docking. Hence, the anodes are usually designed for a lifetime of 2-3 years up to 5 years.
The cost of replacement represents considerable maintenance costs, unfortunate often neglected by the ship owners when evaluating the costs of various systems.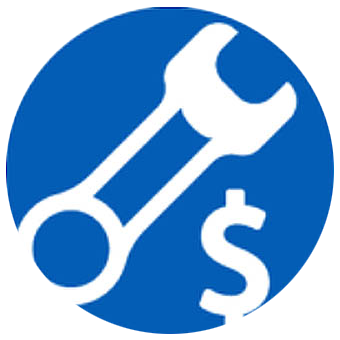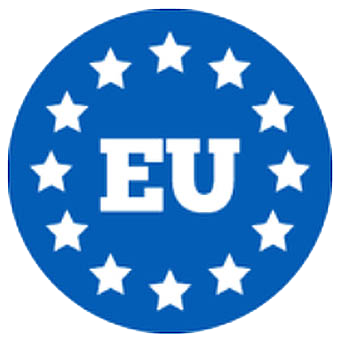 MARIMPRESS – Impressed current cathodic protection (ICCP)
MARIMPRESS ICCP is used to protect ships' hulls, floating dry-docks, oil-rigs and other submerged steel structures from corrosion.
The system operates by continually measuring the potential of the submerged steel surface using hull-mounted Zinc reference electrodes. If this potential starts to rise above the preset value, the rectifier supplies the correct amount of DC current to hull-mounted activated Titanium anodes needed to maintain the preset value. In this way, not only the hull, but when technically earthed also the rudder, propeller, shaft and stabiliser fins are protected from corrosion.
This system uses Titanium MMO coated anodes as opposed to sacrificial Zinc or Aluminium anodes, which last longer and cost less to replace.
MARIMPRESS makes use of titanium anodes which give the system a life of more than 10 years.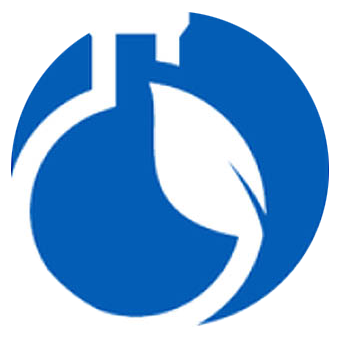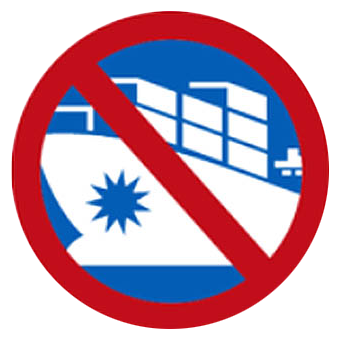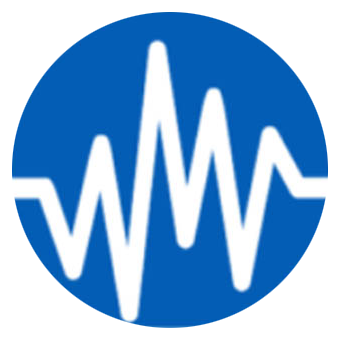 A Specialist in Marine and Offshore HVAC Systems
DM Alscott was established in 2008 bringing together the combined experience and expertise of DAN Marine Group and Alscott.
Since its inception, DMA has supplied over 3000 sets of HVAC&R products and services for customers around the globe.
A team of ~100 employees comprises of skilled equipment designers, experienced service and R&D engineers, strong project management team and a highly qualified professor from Shanghai Maritime University who provides technical specialist and consulting services for our HVAC products.
The collaborative network allows to provide spare parts, repair and maintenance services in all PRC ports as well as key ports around the globe.
Engineering and System Design
DMA is providing tailor-made & optimized solution for clients based on professional system software, including: Heating & Cooling Heatload, Air Flow, Pressure and Noise calculation, Space Optimization etc.
Components and Sub Suppliers
DMA uses well established and known brands as major sub-suppliers include: Bitzer , Carrier, Bock, Danfoss, Alfa-Laval, Kruger, Nyborg, ABB, Siemens, Schneider, APV, SWEP, Halton, Desmi, Cloriu, Belimo etc.
Commissioning and Service
Abt. 50 service engineers, service partners at taking care of the needs from customers around the clock.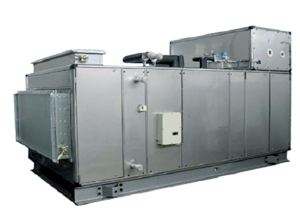 Water Cooled Condensing Unit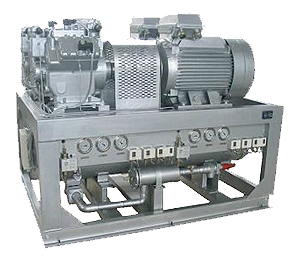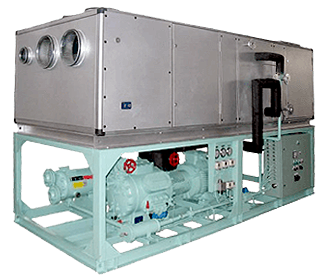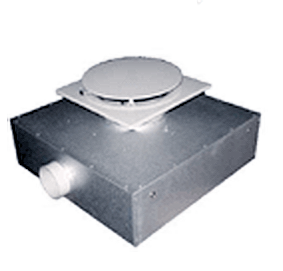 Packaged Air Condition Unit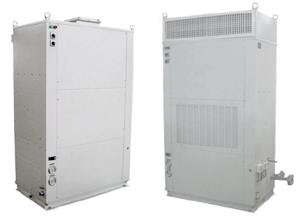 Provision Refrigeration Plant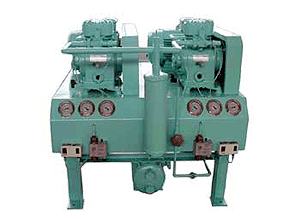 Centrifugal pump | Pompa Garbarino
The family-owned manufacturer of who keeps the complete production process in house
Founded in 1932 by Paolo Garbarino, Garbarino maintains its "core business" in the marine, offshore and naval fields.
Instead of adopting mass production methods, Garbarino has chosen the technological search in sophisticated and demanding fields. The attention is focused on the constant improvement of the products designed according to the customer's requirements and selecting the most suitable materials for the different applications.
Garbarino offers an excellent service to customers in terms of technical consultancy and after sales service ensuring the availability of engineers on site. Spares delivery and product replacement can be guaranteed in very short time thanks to the huge capacity of the warehouse, one of the best strength's points of the company.
Marine field
Supplier of major shipyards in Europe and Asia, ship owners worldwide, world market leader in cruise shipbuilding.
Naval field
Official supplier of the Italian Navy since 1950, supplier of several foreign navies.
Industrial field
Pumps specifically manufactured for industrial applications and different type of plants who apply centrifugal pumps in their daily operation.
Use
Fresh and sea water, condensate, oils, chemical and petrochemical products.
Main Features
Pump: centrifugal type, end-suction single volute casing, single flow and axial inlet.pump
Impeller: high efficiency, close type, statically and dynamically balanced. Low axial thrust thanks to impeller provided with balancing holes.
Mounting system: shaft supported by radial and thrust type bearings placed in an oil bath bracket or, upon request, by self lubricated or grease lubricated ball bearings.
Seal: single mechanical seal to DIN 24960. Special mechanical seal or cartridge type for specific application or aggressive liquids. Possibility to install soft-packing with external flushing. 
Self-Priming
Small and medium size pumps can be equipped with built-in priming element; all sizes can be supplied in self-priming version with an additional air ejector.
Back pull Out
It is possible to remove the rotating components without disturbing pipes, pump casing and motor by using a flexible spacer coupling.
Base Plate
The base plate is generally built of welded steel and it can be provided with drain-pan for possible drippings.
To comply with special requirements (nonmagnetic and/or anti vibration) it can be manufactured in stainless steel (AISI 316) and equipped with anti-vibration and/or anti-shock resilient mountings.
Special Versions
Special versions according to Naval Rules are also available: shock-proof, vibration-proof, noise-proof, nonmagnetic.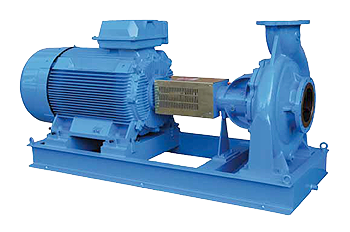 Use
Fresh and sea water, condensate, oils chemical and petrochemical products.
Main Features
Pump: centrifugal type with volute casing, vertical construction, single stage, single flow, in line flanges.
Impeller: high efficiency, close type, statically and dynamically balanced. Axial thrust balancing by means of annular chamber with balancing holes located behind the impeller.
Mounting system: shaft supported by radial and thrust ball bearings either grease or self-lubricated.
Seal: single mechanical seals to DIN 24960. Special mechanical seals or cartridge type, for specific application or aggressive liquids. Possibility to install soft packing with external flushing. 
Self-priming: some listed models can be supplied with a self-priming element either with liquid ring or with air ejector.
Back Pull Out
It is possible to remove the rotating components without disturbing pipes, pump casing and motor by using a flexible spacer coupling.
Base Plate
The base plate is usually cast with pump casing for small and medium size pumps in order to increase the structural stiffness. For larger pumps a welded steel base plate is provided.
Motor Frame
The motor frame supporting the electric motor is normally made of welded steel.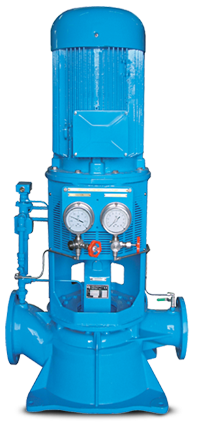 Recessed impeller torque flow pumps
Description
Thanks to the shape of the impeller and to its recessed position in the casing, MCA pumps are suitable for pumping viscous and pasty liquids containing suspended solids.
Main Features
Impeller: the impeller is of open type with radial blades. The impeller is provided with vanes to balance the axial thrust and the pressure in the stuffing box area.
Casing: volute type with ample section end suction and top discharge nozzles. The flanges are NP 10 according to UNI-EN-DIN-JIS- standards.
Shaft sealing: basic pump version is mechanically sealed but soft packing with optional external flushing with clean fluid can be fitted. In case of dangerous liquids pumps can be provided with double mechanical seals completed with barrier system. For high temperature the pump can be provided with a cooling chamber. The fitting of single or double acting mechanical seals flushed from external source by suitable media can also be possible.
Materials
Standard constructions are in cast iron, carbon steel, stainless steels. Any other material combinations can be supplied.
Performances
Capacity up to 500 m3/h.
Total dynamic head up to 100 meters.
Speed from 750 to 3500 rpm.
Working Principle
The special impeller shape and its position in the back part of the casing operates in such a way that the solid particles in suspension flow through the casing without touching the impeller directly.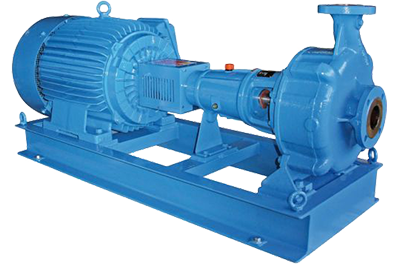 Design Feature
BT pumps are self-priming side channel multistage pumps. The impellers are star shaped, balanced to reduce axial thrust on the bearings. Bearings are external, life grease lubricated. The pumps have a very low NPSH value that allows operation with suction lift up to 8 meters. Basic design pumps are mechanically sealed. It is possible to fit double mechanical seals when handling hot liquids which may solidify, toxic, aggressive and corrosive media. In this case the seals are flushed from an external source with a fluid compatible with pumped medium at a slightly higher pressure.
Operating Pressures and Temperatures
Up to 120°C: 40 bar
Above to 120°C: 16 bar
Max operating temperature: with mechanical seal 160°C
Minimum operation temperature: -10°C
Materials
Construction is provided in the following materials: cast-iron, different types of bronze and stainless steel. Special constructions according to Naval Rules: shock-proof, noise-proof, vibration-proof, nonmagnetic versions.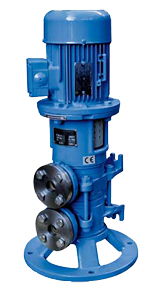 The international requirements for the operational reliability of ships and machines in the shipbuilding and marine sector as well as the general conditions and limitations regarding energy efficiency and the emission of pollutants are constantly increasing. Leistritz has already been meeting these rising requirements for decades.
Robustness and production quality as well as long service lives and availability are the attributes which have always been associated with Leistritz screw pumps on the market. In order to be able to guarantee and document a consistent product quality, each Leistritz screw pump is thoroughly tested under the specified operating conditions on our test stands. 
(1) Schmierölsystem für Maschinenräume
Hauptschmierpumpe für Dieselmotoren
Transfer Pumpe für Schmieröl
(2) Heizölsystem für Maschinenräume
Versorgungs- und Zirkulationspumpe für Brennstoffmodule
Transfer Pumpe für Diesel- und schweres Heizöl
(3) Ruderanlagen und Verstellpropeller
Hydraulikpumpe für Verstellpropeller und Ruderanlagen
(4) Winden
Hydraulikpumpe für Winden
(5) Loading and Unloading
Ladepumpe zum Be- und Entladen von Tankern
(6) Sonderanwendungen
Maßgeschneiderte Lösungen mit Schraubenspindelpumpen
L3N screw pumps
Leistritz screw pumps in the L3N range are three-spindle, single-volute, self-priming displacement pumps for the low-pressure range. They are used to transport non-abrasive lubricating fluids.
Cargo application
A wide variety of specialized vessels are generally used for the transportation of liquid freight on inland and shipping routes. In order to be able to safely load and unload the freight, these ships must be adapted for the specific storage and transport features. The same applies for the pumps which are used here. They have to ensure reliable and safe operation for a wide range of viscosities, temperatures and other operating conditions and influences. Here, Leistritz screw pumps offer optimal volume stability, robustness and operational reliability for almost all liquid freight goods and products.
L4 screw pumps
Leistritz screw pumps in the L4 range are twin-screw, double-volute, self-priming positive displacement pumps. They are used to pump aggressive / non-aggressive, abrasive / non-abrasive low to high-viscosity fluids with lubrication / non-lubrication properties. The spindles are manufactured in one piece which leads to low rotor deflection and non-contacting design. The special spindle geometry minimizes pulsation and optimizes the NPSH value.
The arrow-toothed gears helps to reduced the noise level. The advantages of the replaceable insert is easy to see in the low-maintenance.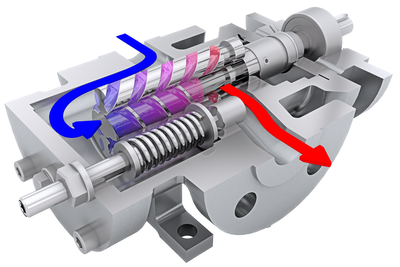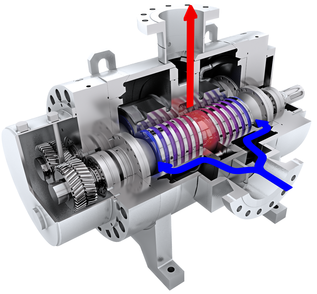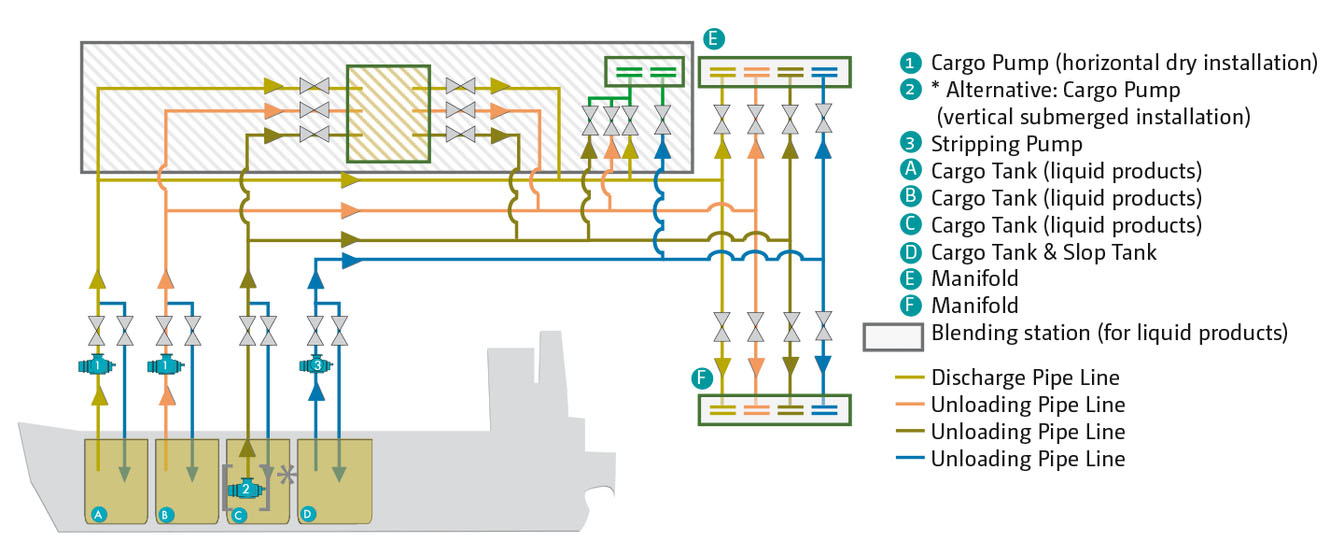 NEMO® Progressing Cavity Pumps
NEMO® Progressing Cavity Pumps have a very broad application range and are used in all branches of industry for the continuous, pressure-stable, gentle and low-pulsation conveyance of almost any substance.
Whether for sludge, chemical substances, adhesives, petroleum or yogurt, one of the pump types by NETZSCH in various rotor/stator geometries and a selection of engineered joints make sure to suit your application.
The pumps are at home where a great variety of different substances must be pumped or very precisely dosed. From low viscosity media to products barely capable of flowing, with or without solid content, shear-sensitive, sticky or abrasive.

Features of the NEMO® BY Progressing Cavity Pump
continuous low-pulsation conveyance unaffected by fluctuations in pressure and viscosity
conveyance volume in proportion to rotation speed with high dosing precision over the entire rotational-speed range
high pressure capability without valves
location of the mechanical seal directly under the intake port in the pumping space makes external flushing of the seal unnecessary in many applications
short drive shaft and pump lantern offer high stability for mechanical seal installation
separate flange bearing and pump base make it easy to change the stator
Rotary Lobe Pumps
TORNADO® rotary lobe pumps have been performing their job reliably for years. NETZSCH is now offering additional advantages with the new generation, TORNADO®. The new drive concept and the more compact pump design make the system practically maintenance-free and reduce the required installation space to a minimum. The heart of the TORNADO® is an oil-free synchronised gear with belt drive instead of a complex and space-eating timing gear. The new gear not only reduces the weight of the pump by at least 30 percent, the entire mechanism is also almost error-free and the range of spare parts is thankfully low. As the system is not lubricated, time-consuming lubricant filling and the risk of environmentally hazardous leakages are a thing of the past.
Features of the NETZSCH TORNADO® Industrial Rotary Lobe Pumps:
tolerance of dry running
self priming
conveyance of media with low or high viscosity
large ball passage
space-saving, compact but highly efficient construction
At Pres-Vac Engineering, we Speak Marine
For over 50 years, Pres-Vac Engineering has been a respected name in the marine industry. We have installed over 200,000 valves and are the largest supplier of high-velocity pressure/vacuum valves and venting systems used in transporting volatile organic compounds (VOC´s).
Our experience means that we can always offer you the best solution for your specific tank venting requirements. Our solutions are innovative, reliable, fully tested, matched to your specific needs and always comply with all standards and regulations. We offer you unparalleled experience, advanced research and engineering capabilities, world-wide service and support and a globe-spanning network of representatives, agents and partners.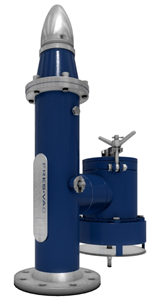 The PV-ECO and the PV-VOC are designed based on the experience gained by Pres-Vac over the last 60 years. They are designed using the latest technologies but most importantly, the PV-ECO and PV-VOC are designed based on customer feedback.
The PV-ECO and PV-VOC continue the tradition of tough and durable marine products that Pres-Vac is renowned for, ensuring that the customer receives a product with a long life time and stable performance.
PV-ECO: The Chemical Tanker P/V Valve
The PV-ECO is designed for use on Chemical Carriers and Product Carriers.
It has been approved to work for long pipes, increasing the flexibility in the piping design for the yard. Compared to the previous generation we simplified maintenance by reducing disassembly time by 60% by a lower number of parts.
PV-VOC: The Crude Oil Tanker P/V Valve
The PV-VOC is designed to meet the requirements that larger Crude Oil Carriers have for P/V valves. The PV-VOC is designed to reduce the amount of cargo vapor by implementing a special 2-step opening sequence.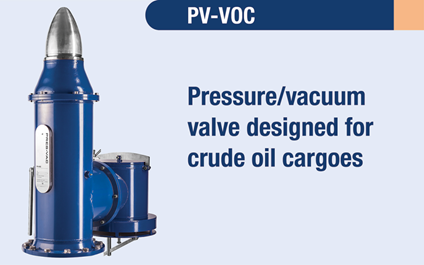 Aircaps and Air Release / Vacuum Breaker Valves
Aircaps and Air Release / Vacuum Breaker Valves serve two purposes: tank venting and prevent water from entering the tank. Aircaps are installed on service tank air pipes. A wire mesh prevents flames from entering the tank. Pres-Vac offers the following Aircaps and Air Release / Vacuum Breaker Valves.
Liquid Overfill Protection Devices
Liquid overfill protection devices are designed to prevent overpressurization of tanks due to overfilling, which may occur should the high level alarm float be punctured. Not using an overfill protection device could result in a ruptured tank and massive pollution.
Onboard Test Rig
Onboard test rigs are used to verify the set-pressure after maintenance as well as to check for and measure leakage.