Enabling smarter decisions
Get relevant and reliable Information and reduce fuel consumption, emissions and operating costs
Vessel Performance Manager (V-PER) by SkySails is based upon SkySails' long-standing expertise in ship operations as well as the collection and evaluation of maritime data.
By providing relevant and reliable real-time information, V-PER offers simple, yet complete decision support enabling your crew onboard and staff onshore to jointly and effectively optimize your fleet's operational efficiency. In this way V-PER helps reduce fuel consumption, emissions and operating costs, thus substantially improving your bottom line and competitiveness.
V -PER – Your Performance Management Toolbox
With V-PER you can choose from a powerful performance management toolbox providing just the right solution to your individual needs. Improve ship operations step-by-step by adding from the numerous options V-PER has in place.
With its open system structure and the possibility to connect and evaluate over 500 sources of data V-PER is fit for the future, protecting your valuable investment.
Make smarter decisions onboard and onshore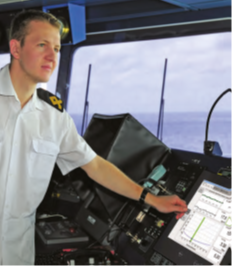 V-PER provides easy-to-read and concise information tailored to the needs of each decision-maker involved in
the optimization process, and thus enables smarter decisions to be made both onboard and onshore.
Immediatly see the effect of Actions taken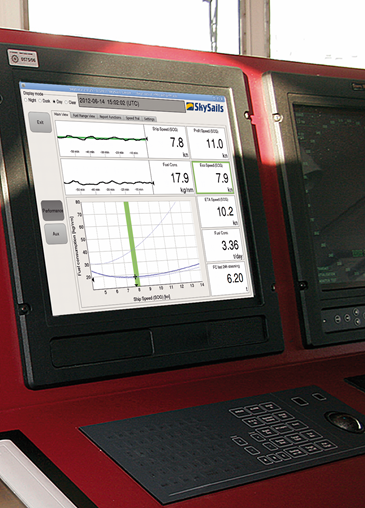 V-PER shows the effects of the decisions you make and the actions you take in real-time, which means that immediate corrective actions can be undertaken to avoid any negative impact from suboptimal operations.
Trim
The System not only provides the vessel with an trim table based on actual data, but also gives a real time feedback if the trimming is helping to reduce the fuel oil consumption and to what extend.
EU MRV & IMO CO2 Reporting
The International Maritime Organization (IMO) has approved a requirement for ships to track all their CO2 emissions. This means that ship owners will be obligated to record and report the fuel consumption, the distance sailed, and the number of operating hours of their units to the respective flag state, which in turn forwards the information for review to the IMO in London. This new arrangement is projected to take effect in January 2019 and supplements today's regulations for energy efficient operations that apply to all ships.
This latest IMO decision was preceded last year by the new EU Monitoring, Reporting and Verification (MRV) Regulation, which, beginning in 2018, requires all ships of more than 5,000 gross tons visiting EU ports to collect data about their CO2 emissions and other relevant operational information and then annually transmit verified data to the EU Commission.
Let SkySails Marine Performance GmbH relieve your company of this burden. The Vessel Performance Manager (V-PER) from SkySails collects, records, and documents all the required data for each ship individually and provides this information in the form of regular reports and evaluations. Using the data collected and evaluations made, SkySails then prepares all of the documentation needed for issuing the compliance document and submits these to the accredited verifiers.
Free up time for optimization tasks
V-PER features automated reporting saving 80-90% of the typical report preparation time. Thus V-PER frees up time for your crews sailing and staff onshore to perform more important optimization tasks and continuously improve operations.
Weather Routing (on board, onshore)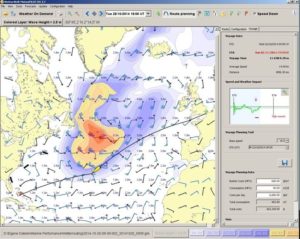 Do you own weather routing either onboard or onshore based on the two critical factors. The actual weather conditions and for casts and the matching real life speed fuel concumption curve for your vessel. The weather forecast must not only be reliable but also shall be fuel curves measured for your individual vessel undr all conditions.
Hardware
The hardware comprises of highly reliable and certified components for maritime use. When required, it includes high precision sensors for automated data acquisition, providing a turn-key-ready System starting from flow meters to our own torquemeters.
After Sales Service
Vessel and fleet performance management is an ongoing process. With V-PER as your one-stop performance management solution we are at your service – 24/7. This starts with installation support and customization and ranges all the way to ongoing reporting, data provision and analysis as well as trouble shooting and consulting.