Interior, Furniture, Aluminum Boats & Plattforms
Kiebitzberg Shipyard, Clear goals – clear ship!
In a ship everything get together. This is where all trades meet, combining noble materials and perfect shapes: steel and aluminum construction, electrics, engines, plumbing, interior construction and mineral processing.
Andreas Lewerken, visionary, company founder and managing director, sees one of the highest peaks of craftsmanship, particularly in yacht construction: 'Building a yacht is a special task, a challenge. It is equally risky as well as obligation. Each trade union must provide absolute top quality. That is why we trust so much in our own potential, so we do so many things ourselves – and always offer our customers a perfect product from a single source. "
Kiebitzberg® GmbH & Co. KG is linked to the 300-year shipyard history of Havelberg. Where once Czar Peter I was inaugurated into the art of shipbuilding, today Andreas Lewerken is building a shipyard of a special kind.
On 28,000m² of floor space, we manufacture steels, platforms and rafts.
Interior Design – Lifestyle on board
In addition to the shape and seaworthiness of a ship, the interior design particularly determines the character and the future comfort on board. Just as we combine several trades in our company, our skills also intermingle with each other on board the ship. All interior fittings are developed and implemented according to the ideas of the designers.
The Interior and furniture we manufacture can be used for
Yachts (Owners, Guest and Crew Areas)
Passenger and Cruiserships (Cabins, Public and Crew areas)
Research and Working vessels (all areas)
We are able to meet the highest visual and functional requirements – from the lounge to the sanitary areas, from partition walls to pilaster panels.
With consistently high-quality workmanship, sophisticated material concepts, a reliable coordination of assembly and external work, as well as absolute deadline, we have developed a name in the field of ship interior design.
[row]
[column lg="4″ md="4″ sm="4″ xs="4″ ]
[/column] [column lg="4″ md="4″ sm="4″ xs="4″ ]
[/column] [column lg="4″ md="4″ sm="4″ xs="4″ ]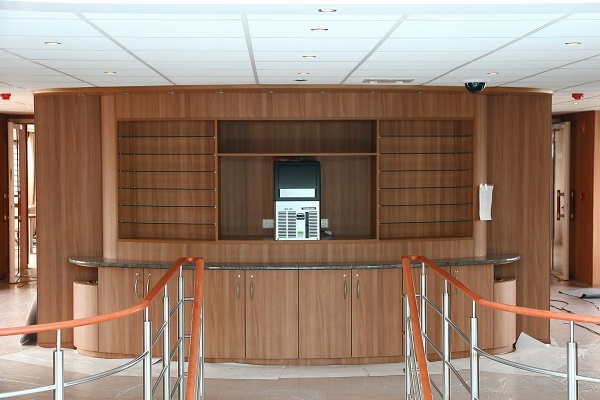 [/column] [column lg="4″ md="4″ sm="4″ xs="4″ ] [/row]
[row]
[column lg="4″ md="4″ sm="4″ xs="4″ ]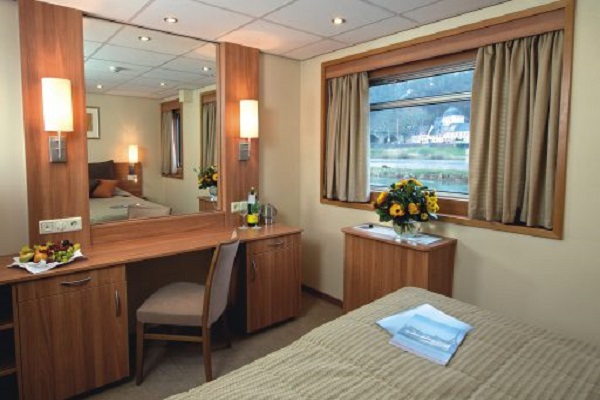 [/column] [column lg="4″ md="4″ sm="4″ xs="4″ ]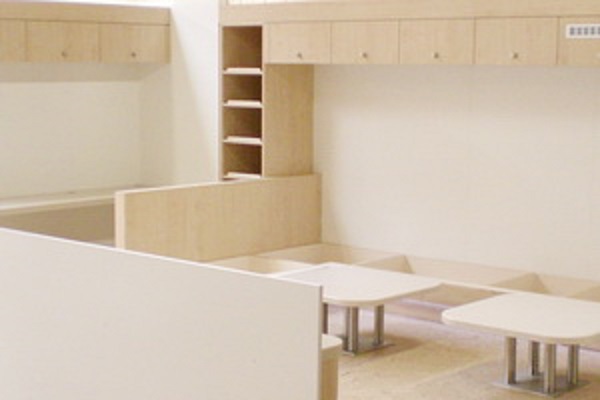 [/column] [column lg="4″ md="4″ sm="4″ xs="4″ ]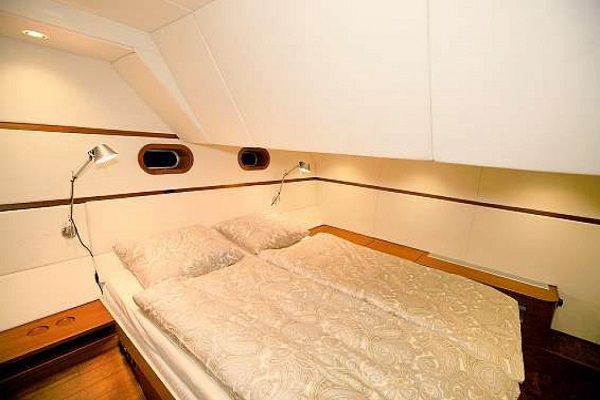 [/column] [column lg="4″ md="4″ sm="4″ xs="4″ ] [/row]
Hotel and Accommodation facilities
Hospitality and cosiness have many names and show themselves in as many nuances – from the cozy pup at the corner to the luxury hotel in the center of a pulsating metropolis. Whether traditionally warm, modern and practical or elegant and elegant – the well-being of the guest is the desire of every hotelier. The experienced team of the Kiebitzberg furniture workshops ensure a sophisticated, accentuating and inviting hostess, in which the host and his guests always feel welcome.
Modern hotel with artistic accents
In August 2011 the guesthouse of the new ArtHotel Kiebitzberg opened with 17 modern and 4-star rooms. The hotel with artistic accents is a "living showroom" of the Kiebitzberg product portefoilo. Planning, design and concept for the ArtHotel Kiebitzberg are from Kiebitzberg founder and managing director Andreas Lewerken. The entire hotel facility was built in the company's own furniture workshops and the department of mineral materials.
Come and take a look. We are looking forward to welcoming you.
[row]
[column lg="4″ md="4″ sm="4″ xs="4″ ]
[/column] [column lg="4″ md="4″ sm="4″ xs="4″ ]
[/column] [column lg="4″ md="4″ sm="4″ xs="4″ ]
[/column] [column lg="4″ md="4″ sm="4″ xs="4″ ] [/row]
Mineral Materials
Are you looking for an alternative to wood and natural stone? Kiebitzberg® Mineral Materials is your partner for exclusive products made of acrylic-bound mineral materials. We produce high-quality products made of mineral materials for bathrooms and kitchens in private living rooms as well as for interior installations of medical practices, hotels, museums and financial institutions. We also offer building facades made of mineral materials. Everything as custom-made on customer's request and in series.
We focus on the Corian® and LG HI-MACS® mineral materials. A production line specially designed for the processing of the mineral materials also enables the implementation of complicated tasks in individual and serial production.
[row]
[column lg="4″ md="4″ sm="4″ xs="4″ ]
[/column] [column lg="4″ md="4″ sm="4″ xs="4″ ]
[/column] [column lg="4″ md="4″ sm="4″ xs="4″ ]
[/column] [column lg="4″ md="4″ sm="4″ xs="4″ ] [/row]
PonTOM® Defender – Boats for leisure & business in 7 sizes
With the Aluboot PonTOM® Defender, we guarantee safety and quality at the highest level. The latest multifunctional and variable AlToot of the brand PonTOM® is everything, but no boat off the shelf. Thanks to the modular design, we offer you a large range of Alubootean in our traditional shipyard. Our portfolio currently includes PonTOM® Defender in 7 different sizes: from 4.20 m length x 1.75 m width to 8.40 m length x 2.50 m width. The aluminum boats can be used as fishing boats, recreational boats, work boats, transport boats or rescue boats. They are made according to your wishes and handmade.
Why we build aluminum boats?
In shipbuilding and shipbuilding, we have focused on the best quality, highest safety and the latest technologies. In this way, we guarantee reliability, value retention and long-term availability, for our customers and for us. That is why we manufacture the PonTOM® boats made of aluminum:
Have a low weight but are very stable at the same time
Stand for a very long life
Are sea water, corrosion resistant
Have a low maintenance and maintenance effort
Meet the highest safety and quality requirements
[row]
[column lg="4″ md="4″ sm="4″ xs="4″ ]
[/column] [column lg="4″ md="4″ sm="4″ xs="4″ ]
[/column] [column lg="4″ md="4″ sm="4″ xs="4″ ]
[/column] [column lg="4″ md="4″ sm="4″ xs="4″ ] [/row]
Aluminum catamarans from Germany
Since the first aluminum catamaran with an open-G frame profile has been launched with the PonTOM® Klassik in 2004, the fascination of this theme has not let us go. We have already built everything from open catamarans for recreational trips to Berlin lakes, through robust work platforms for scientific work, to 15 x 5 meters of catamaran platforms for houseboats. The PonTOM® Classic, PonTOM® Jazz, PonTOM® Empor and PonTOM® Adventure catamarans are the ideal starting points for your project. Whether as a basefloat, a kit for further development or as a finished houseboat – our catamarans form your safe foundation.
[row]
[column lg="4″ md="4″ sm="4″ xs="4″ ]
[/column] [column lg="4″ md="4″ sm="4″ xs="4″ ]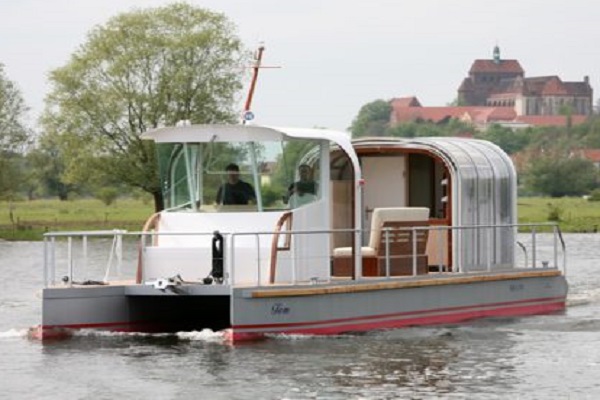 [/column] [column lg="4″ md="4″ sm="4″ xs="4″ ]
[/column] [column lg="4″ md="4″ sm="4″ xs="4″ ] [/row]
Houseboats – Highest individuality on proven platforms
With the 3 different PonTOM® catamarans Classic, Empor, Adventure and Convertible in our raftman factory in Havelberg, we offer you the best possibilities to make a houseboat / dinghy / raft equipped exactly according to your wishes. As a successful family business, we work together as a one-stop shop for all projects. Not only internally, but also externally, we maintain close partnerships with commercial houseboats and private customers.
Together with our partners, we realize residential boats and houseboats that build on one of our 3 PonTOM® platforms. Characteristics:
3 float platforms (PonTOM® Jazz, PonTOM® Empor & PonTOM® Adventure) for different weight classes.
Individual lengths and widths possible
Planning and implementation of sports boats with houseboat character
Standard CE category-D, but also category C possible
[row]
[column lg="4″ md="4″ sm="4″ xs="4″ ]
[/column] [column lg="4″ md="4″ sm="4″ xs="4″ ]
[/column] [column lg="4″ md="4″ sm="4″ xs="4″ ]
[/column] [column lg="4″ md="4″ sm="4″ xs="4″ ] [/row]
Get much more impressions under: www.kiebitzberg.de