Steering Gears
Grumsen Equipment has over the past years delivered more than 500 electro hydraulic ram type steering gears of various designs and sizes.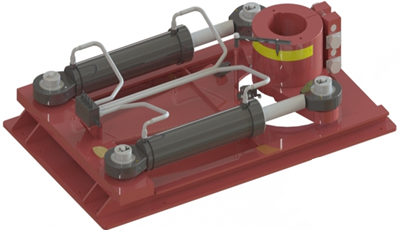 Grumsen Equipment steering gears are available as single-, double- or four cylinder versions. Depending on the application, Grumsen Equipment steering gears can be designed for single rudder or double rudder.
For double rudder design, the steering gear can be operated in synchronization mode or in split mode. Grumsen steering gear are compact, reliable and can be delivered complete with rudder bearing, base plate, hydraulic pump unit and electric equipment.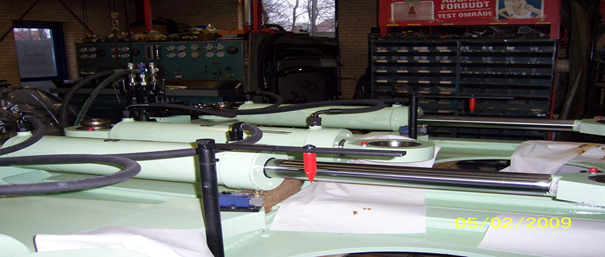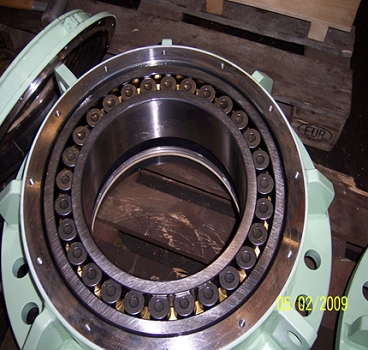 Grumsen steering gears can be interfaced and operate with all autopilot, joystick and DP systems. The electrical components will be customized following the project needs.
– Starter cabinet for pump unit start/stop from 1,5 kW to 22 kW.
– Control panel for wheel house.
– Rudder angel indicator for panel mounting.
– Panorama rudder angel indicator for ceiling mounting.
– Non follow up tiller for wheel house control.
– Rudder feed back unit.
– Alarm panel for wheel house.
Pump Unit
The electro hydraulic pump units are available in various sizes, complete with oil tank, electrical motor, hydraulic pump, filters and control valves designed for the actual application.
Oil/water or oil/air cooler as well as continuously working oil filter can be integrated in the hydraulic circuit. The standard range is from 1,1 Kw to 22 kW single or double unit.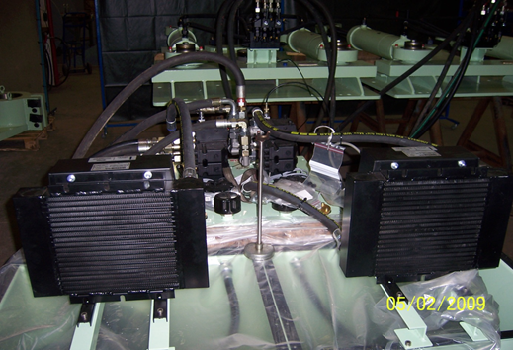 After Sales Service
Grumsen Equipment offers an extensive after sales support for maintenance, service or trouble shootig. Most spare parts for Grumsen steering gears can be delivered from day to day, and our well trained service technicians are ready to assist with service and repair all over the world.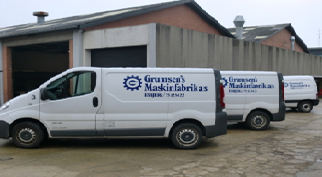 The makers web side: www.grumsen.dk