Innovative Off-line Oil Filtration
Patented offline filter systems for lubricating and hydraulic oils keeps your oil clean and dry constantly.
With a series of innovative off-line oil filters for hydraulic, lubricating and engine oils GreenOil has become well-known within the Maritime and Industrial sector world-wide.
GreenOil are offering a unique product, which are the only manufacture in the market, which are able to remove free water particles, emulsified and bound water!
Innovative products
The patented products combine the traditional off-line filtration principle with a unique ability to separate water from the oil without any use of consumables. The filter systems offers you longer intervals between oil changes and low maintenance and operating costs by securing the best purities and removal of all stages of water within the oil.
Cleaning of all oil types
The filter units are developed for Maritime and Industrial use with materials for all weather conditions. The product range offer solutions for cleaning of most oil types onboard all types of vessels and industrial machinery.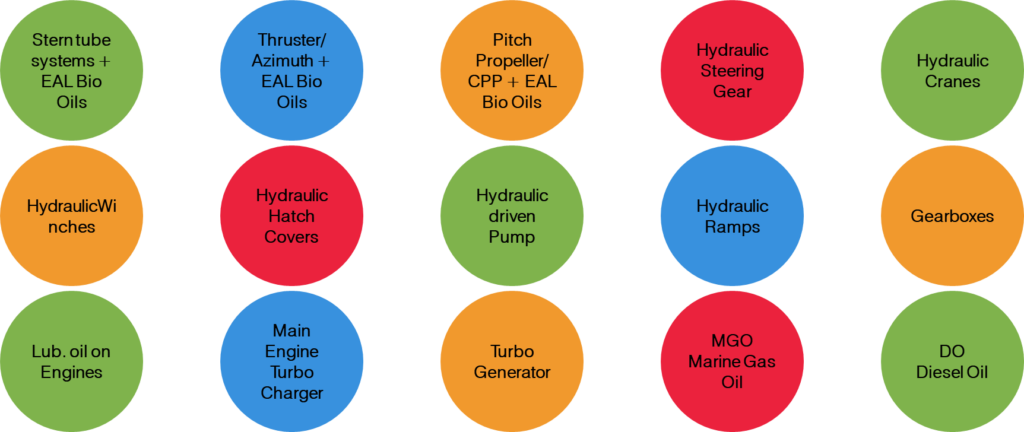 Combined Water Separation and Particle Filtration Systems
The unique, maintenance free water separator dries out all phases of water ensuring maximum performance and improved life time for both oil and machinery. The principle operates with heated dry air in a continuous process which avoids stressing of the oil. The separator continuously removes free, emulsified and bound water without any use of consumables.
Particle Filtration
Water Separation
Quality equipment made in Denmark.
"No nonse" easy and basic design!
Learn more about the best way of using sheep wool: www.greenoil.dk