Innovative Off-line Oil Filtration
Patented offline filter systems for lubricating and hydraulic oils keeps your oil clean and dry constantly.
With a series of innovative off-line oil filters for hydraulic, lubricating and engine oils GreenOil has become well-known within the Maritime and Industrial sector world-wide.
GreenOil are offering a unique product, which are the only manufacture in the market, which are able to remove free water particles, emulsified and bound water!
Innovative products
The patented products combine the traditional off-line filtration principle with a unique ability to separate water from the oil without any use of consumables. The filter systems offers you longer intervals between oil changes and low maintenance and operating costs by securing the best purities and removal of all stages of water within the oil.
Cleaning of all oil types
The filter units are developed for Maritime and Industrial use with materials for all weather conditions. The product range offer solutions for cleaning of most oil types onboard all types of vessels and industrial machinery.
Our filters find their application on all machinery operating or using oils e.g.
Steering gear
Pitch propeller
Stern tube
Lub. Oil on Aux. Engine, and smaller propulsion engines up to 5500 kW.
Lub. Oil on Turbocharger
Hydraulic systems for cranes, winches, ramps, cargo pums, hath covers etc.
Thrusters
Gear boxes
DO and MGO filter
[row]
[column lg="4″ md="4″ sm="4″ xs="4″ ]
[/column] [column lg="4″ md="4″ sm="4″ xs="4″ ]
[/column] [column lg="4″ md="4″ sm="4″ xs="4″ ]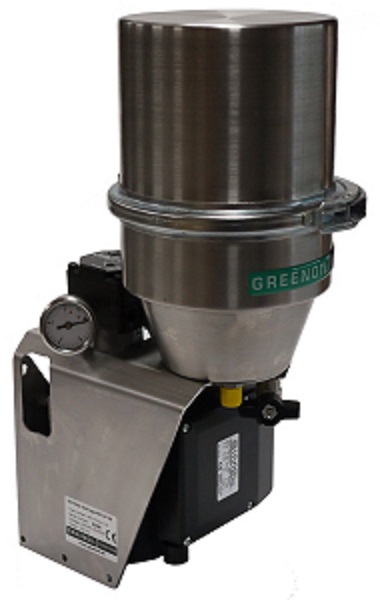 [/column] [column lg="4″ md="4″ sm="4″ xs="4″ ]
[/row]
Easy Installation
The unit can easily be installed on new equipment or as a retrofit on already operating equipment without interfering the basic operation. Just connect suction, pressure line and electrical power and you are in operation.
Combined Water Separation and Particle Filtration Systems
Water Separation
Our unique, maintenance free water separator dries out all phases of water ensuring maximum performance and improved life time for both oil and machinery. The principle operates with heated dry air in a continuous process which avoids stressing of the oil. The separator continuously removes free, emulsified and bound water without any use of consumables.
Particle Filtration
GreenOil filter inserts contains natural filter materials such as cotton, wool and kapok. Deep filtration of the oil is carried out down to 3 microns absolute depending on your chosen filter insert. Dirt holding capacity is vey large in the filter canister. Filter changes are carried out in a few seconds without any waste of valuable oil ad precious time.
Fixed installation or mobile unit
GreenOil filter units are either to be installed permanently in any way you want it, or we can supply it as a mobile unit serving a number of consumer when ever you want it.
Benefits
Replace fully purifiers/separators on the vessel for lubrication oil, DO oil and MGO. Still you can rely on the filter unit, which are using less energy consumption than purifiers/separators.
Lower maintenance cost comparing purifiers/separators vs. GreenOil.
Lower filtration temperature purifiers/separators vs. GreenOil – on many purifiers/separators the oil being heated up to 100-120 degrees Celsius. GreenOil does not heat the oil significantly.
Return of investment typical between 8 and 12 months, based on less energy consumption and less maintenance cost on the purifiers/separators!
Easy maintenance, tradionally you must calculate hours for doing overhaul of purifiers/separators – for the GreenOil unit it takes somewhat 40 seconds!
Light and compact units, with easy installation and maintenance of the GreenOil product.
Extended life time of the lubrication oil, gear oil and hydraulic oil.
Helping ship-owners for optimize EEDI = Energy-Efficiency-Design-Index and SEEMP = Ship-Energy-Efficiency-Managements Plan according to new IMO rules.
No directly contact with the oil for the crew doing operation and maintenance of the GreenOil unit.
Quality equipment made in Denmark.
"No nonse" easy and basic design!
Learn more about the best way of using sheep wool: www.greenoil.dk