Full treatment of Black and Grey water – in Full Compliance
with IMO MEPC 227(64) Regulations
Enviromental friendly and cost effective
Cost effective operation for fleet owners and protecting our sea and environment for future generations, are two objectives at equal importance to us.
This is why; at Gertsen and Olufsen we take great pride in solutions that meet these demands, without compromising one over the other.
The G&O Bioreactor is designed utilizing the submerged fixed-film bacteria principle. It is able to handle all Grey and Black water from any vessel or offshore plant. The G&O Bioreacor has been approved with UV Disinfection filters and tolerates hydraulic shock/peak loadings with no need for adding consumables such as filters, membranes or chemicals during treatment.
Test results and operational experience has proven that the G&O Bioreacor offers both high efficiency, fully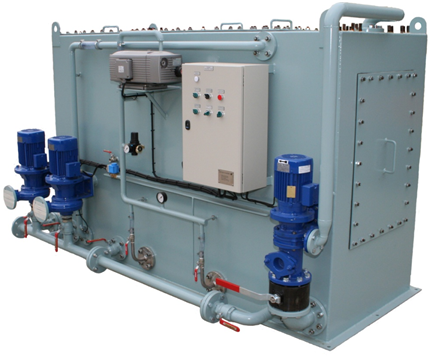 operational flexibility of the ship and low and easy maintenance requirements.
Additional key features includes:
• Standard units designed for easy maintenance
• Tailor-made Split units for retrofit projects
• Fitted with Quality components from European suppliers
• Gravity or vacuum systems
• Built in Clean and Inlet tank
IMO MEPC 227(64) – Meeting and exceeding IMO rules
The G&O Bioreactor is tested and type approved by an accredited institution in accordance with IMO
MEPC 227(64). All test results meets and exceeds the IMO Rules.
Bioreactor facts
Design range: 2,5 m3/d – 280 m3/d
Organic removal of Nitrogen and Phosphor
Compact design and low weight
Standard configurations as well as EEx approved special versions for the Offshore business
Available in painted black steel & stainless steel
Ultrafiltration/membrane, outlet < 0,04 – 0,3 µm (0.0003 millimeters)
Odour-free
IMO 227(64) including special areas (Baltic Sea) /section 4.2
Newbuilding or retrofit
Besides our standard program we can provide custom build plants integrating the original design in case of retrofits.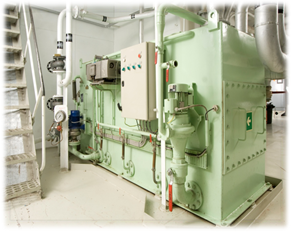 For more information please visit: www.g-o.dk