A single supplier for a complete system of pumps and blowers
Gianneschi Quality – A productions designed and tested to hold up the time
Since 2004 Gianneschi introduced Gianneschi Service which is able to repair and give assistance on products and final users are guaranteed by a qualified continued assistance and service.
Gianneschi thanks to his technical and design department is able to study and develop innovative and technologically advanced products: pumps, water pressure systems, blowers, water heaters, engine pumps, compressors, fire dampers, completely made in house specifically for sea water.
The production is 100% tested before delivered to the customers.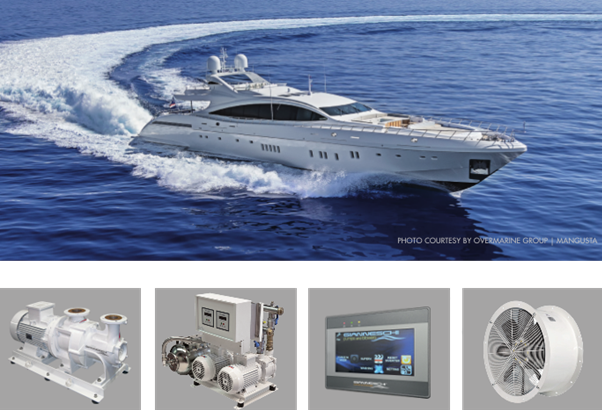 Yachts & Megayachts
In the fast few years, Gianneschi have focused on the mega-yachts field that has lead them to having an averall experience in their sector.
Due to continuous success in the mega-yachts sector, it was necessary to renovate and en-large their factory space taking them to a covered area of 7000 sqm fully equipped with automatic tools such as a painting machine and a vertical storage.
The company has developed exclusive products for the mega-yachts such as Gigetta, ControlPump and ControlFan.
More to find under: www.gianneschi.info