The technology makes the difference!
Dinotec GmbH is one of the world's leading manufacturers of water technology and swimming pool technology. A particular focus is on the supply of intelligent and cost-saving system solutions.
The extensive product range covers the entire process of water treatment and pool maintenance up to the complete pool project. In addition to the swimming pool sector, the company also operates in the drinking and process water sector.
With its innovative control and electrolysis systems, the company has a leading market position.
As a partner of the specialist trade and shops, designer, as well as of planners and architects, projects in the private and hotel sector as well as large facilities for the public-private sector or for recreational centers of commercial investors are realized. Moreover, dinotec technology can be found in various areas – from waterworks, to the beverage industry, shipbuilding and greenhouse systems.
The own project department supports all participants with their long-term project know-how in planning and implementation. The technical field service is an on-site partner and accompanies dinotec customers from consulting to commissioning.
Dinotec GmbH is embedded in the Chemoform Group, one of the largest companies in the swimming pool sector in Europe.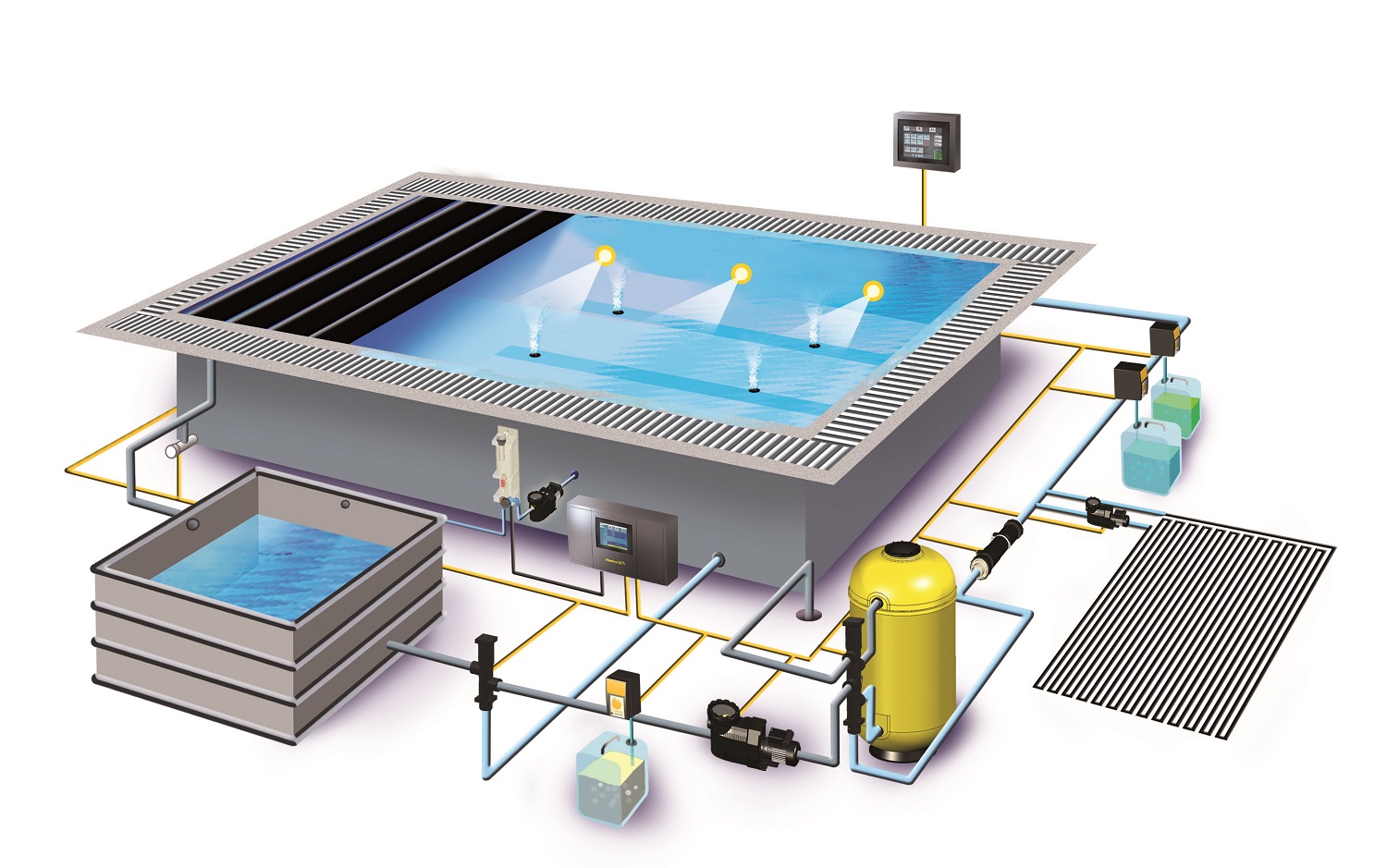 State of the art control technology
The development and manufacture of control systems with associated measuring and dosing systems is one of the core competences of the German company. With its dinotecNET + technology, the company has a leading management system in the market.
The bus technology-based system is characterized by a variety of functions, high flexibility and individuality. This "Superhirn" manages and supervises the complete water treatment including peripherals.
Make fresh disinfectant from salt, water and electricity
The dinotec electrolysis systems set standards in the market. The spectrum ranges from tube cell systems with fresh water via a tube cell system which produce chlorine from sea water to membrane cell systems. The production capacity ranges from 30 g/chlorine /h up to 20,000 g/chlorine/h. With the patent-pending marathon technology for membrane cell systems, dinotec once again has their nose tip ahead.
Due to its many advantages (ecological, efficient, safe, small space requirement for the "production raw material" salt etc.) electrolysis technology is currently booming. Together with the parent company Chemoform AG, dinotec fulfills all relevant requirements of the new biocide regulation.
In addition to the above-mentioned technologies, the water specialist provides the complete range of swimming pool technology: from water care products to filtration technology, alternative disinfection systems (UV, ozone, chlorine dioxide, chlorine gas), cleaning robots and swimming pools.
Find more of the extensive product range here: www.dinotec.de