Fire Fighting Equipment
A Solution Provider of Certified Fixed Fire Fighting Systems
Water Mist System
High Pressure CO2 System
Low Pressure CO2 System
Argonite System
High-pressure water mist system
The SEM-SAFE® high-pressure water mist system is a unique fire fighting system. When water is forced through nozzles, at high-pressure, an extremely fine mist is formed. When the mist comes in contact with flames, it evaporates and expands minimum 1,700 times. The dense vapour created displaces the flames and quickly extinguishes the fire.
Water is supplied via a pump unit. For every ship type, the SEMSAFE ® pump unit can supply all water mist applications. This is beneficial because you only need one unit for all applications, and it is easy to add more sections and applications, if needed. In addition, servicing of only one unit is easier and less costly.
The advantages of SEM-SAFE® high-pressure water mist
As water mist both cools the fire and removes the oxygen, it
results in quicker fire fighting
The SEM-SAFE® water mist system is ready for re-use immediately after a fire
The SEM-SAFE® system can be deployed instantly, resulting in less damage
The reduced amount of damage often means less down time, resulting in much lower costs
Easy and fast installation is possible due to small pipe sizes and low system weight
SEM SAFE Nozzle
Compact high-pressure water mist unit
CO2 low pressure system
Danfoss Semco low-pressure CO2 systems are intended for use where large machinery and cargo spaces require protection with carbon dioxide. The advantage of the low-pressure system is that one single tank replaces a large number of CO2 cylinders with an approximate saving of 50% in weight. The tank, the valves, compressors, and associated controls are supplied prewired and ready assembled on a common steel frame. The low-pressure CO2 system from Danfoss Semco fully complies with all different classification societies and flag states including the recently adopted MSC 339 (91).
Advantages of low-pressure CO2 for large engine rooms
One single tank replaces a large number of CO2 cylinders
Approximate savings of more than 50% in weight and space
Significantly reduced time for refilling
Release time: 85% of design concentration within 2 minutes
Operation and service advantage for the ship-owner
Installation advantage for the shipyard
CO2 Low pressure tank with on-build cooling unit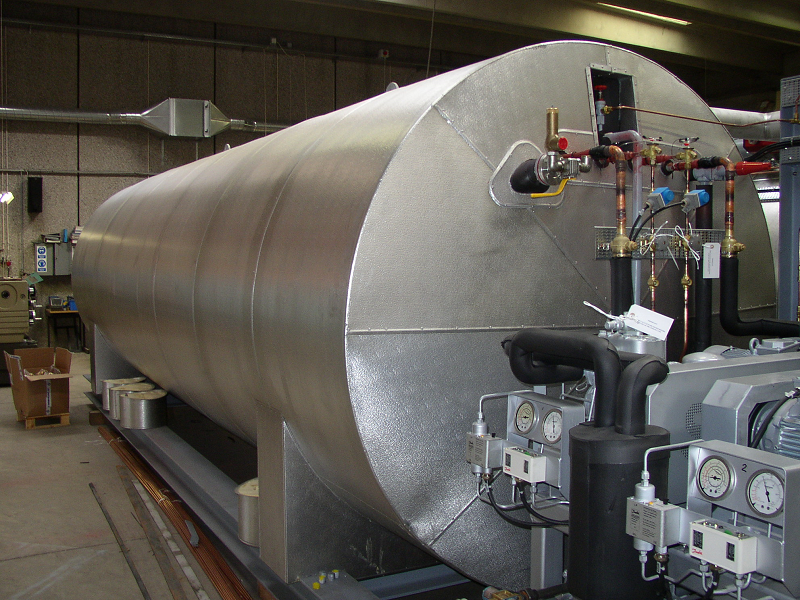 CO2 Low pressure double tank installation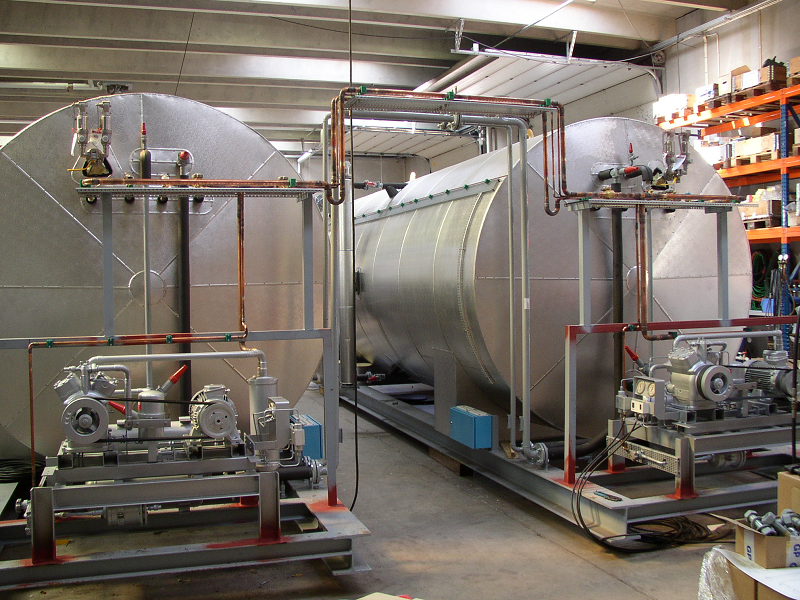 Find more about state of the are fire fighting systems at: www.danfoss-semco.com