a leading Hot Tubs manufacturer
The biggest hot tubs manufacturer in Europe. We have been manufacturing hot tubs since 1998, we deliver on quality, design and performance. Aquavia Spa is the leading hot tub manufacturer in Europe, with operations in all markets since 1988 and the widest product range to satisfy needs right across the board. Each of our hot tubs models has been designed with the needs of the most demanding customers in mind.
Spas Exclusive
Aquavia Spa's Exclusive range is designed to deliver maximum pleasure, performance and energy efficiency. Of a unique design, the spas in the Exclusive range have a number of advanced features. Fully equipped hot tubs designed for the most demanding customers.
Spas Premium
The range of Premium hot tubs has been designed to deliver high levels of performance and quality, all of which is combined with a modern and impressive style.
All of the seats and loungers have been created to become a unique space for massages.
Aqualife Spas
Aqualife ticks all of the boxes to make your hot tub become a space where you can share your finest moments.
Aqualife hot tubs have been designed to deliver a combination of the best materials, the lowest possible maintenance costs and unbeatable value for money.
Spas Professional
The Professional range has models with shell finishes in acrylic colours, stainless steel and glass mosaic tiling, which opens up the number of possible combinations.
There are also the options of a projector for chromotherapy sessions and an insulated cover.
The filtration systems are sold separately. Other additional extras are an automatic chlorine dosing dispenser that controls the pH level of water and an ozone generator, both of which simplify water maintenance.
Inground Spas
The range of private built-in hot tubs has been created to meet the needs of users looking for a spa that does not require a furniture unit and has a separate filtration unit. Hot tubs in this range offer different finishes depending on the model (acrylic and mosaic), together with the filtration units required for proper installation and operation.
The filtration unit of these hot tubs consists of a sand filter, massage and filtration pumps, electric heating and a control cabinet for controlling each element.
Swimspas
This range of private swimspas has been designed to cover the needs of users seeking a hydromassage tub
with features that enable them to practise sports such as swimming and water aerobics. The hot tubs have an acrylic finish overlaid with synthetic wood, to create products of only the very best quality. All of Aquavia's swimspas come equipped with all their required components, thus making them easy to install and set up. The Balboa systems used allow users to control all the hot tub settings related to running pumps, regulating temperature and configuring filtration cycles.
Aquavia Spa, committed to quality
Hot tub benefits are numerous: users can sooth any aches and pains by having a relaxing hydromassage that targets the parts of the body most affected, or find emotional balance through chromotherapy, music therapy and aromatherapy.
They can do all of this while they and spend moments of peace and quiet alone or while they are having fun in the company of others.
Each hot tubs meets the highest standards of quality that Aquavia Spa's factory sets itself. They all have an attractive and modern design and a high degree of energy efficiency, which ties in with the company's firm commitment to environmental sustainability. The ultraviolet and ozone water treatment systems ensure the water is crystal clear at all times. The alternative therapy options, the full body massage circuits and the attention to detail in the ergonomic design all come together to allow users to make the most of the small pleasures a jacuzzi can give.
Made in Europe
All of these elements come together to deliver top quality products with unique warranties: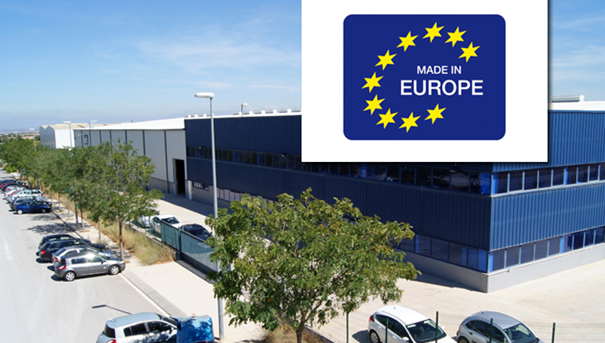 – 15 years on the spa structure
– 10 years on the acrylic surfaces
– 2 years on components
Our challenge is to offer high quality products manufactured in Europe at our production plant in Cervera, near Barcelona.
Our quality standards comply with the strictest EU regulations, as reflected by our ISO 9001 certification, and our production process has been designed to follow lean manufacturing strategies. The production plant has the latest technology to ensure premium quality products and our expert staff is keenly aware of the high standards we expect of them and of what they make.
More details can be found at: www.aquaviaspa.com